The transparent icons / symbols on the Windows 10 desktop, which are slightly transparent, should not actually be visible!
Point 1 of 3: The transparent symbols are disturbing on the Windows 10 desktop!
(Image-1) Transparent symbols on the Windows 10 Desktop!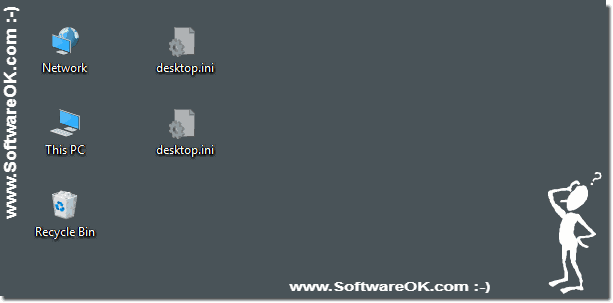 The Windows desktop is exactly what you see after you turn on the computer and log in to Windows 10. It can have many different icons, files and folders. But some are superfluous and you do not want to see them!
Tip: ►
Auto hide and show the desktop icons
!

Point 2 of 3: Disabling the transparent icons on the Windows 10 desktop!
Please open the
file Explorer Folder Options
in Windows 10 and uncheck the two options:
(
... see Image-2
)
(Image-2) Hide transparent symbols on the Desktop!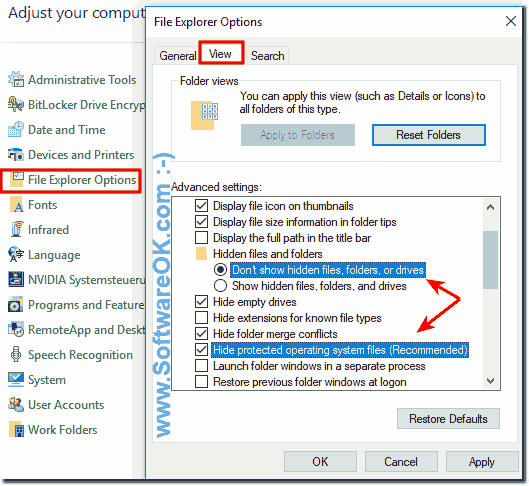 Point 3 of 3: No transparent symbols on the Windows 10 desktop!
(Image-3) Desktop without transparent symbols and icons!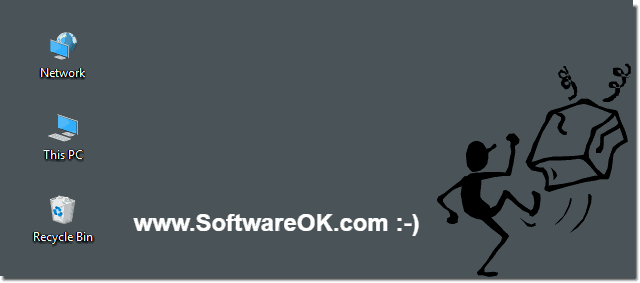 Customize the appearance of shortcuts on the desktop to resize them. There are three types of Window 10: large, ordinary symbols and small ones. To access the context menu with these options, right-click on the free area of the desktop that is free of shortcuts and directories. Next, move the mouse to the first item "View" and select the size of the icons.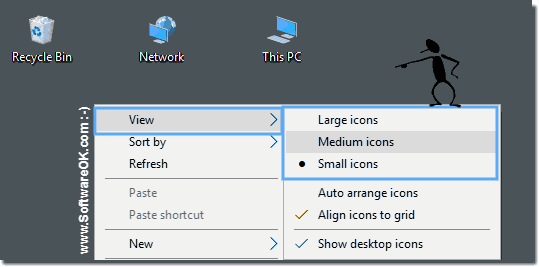 See also: ►
Adjust symbol spacing on the Windows 10 desktop
!
If you adjust the size of the icons on the desktop with the second method, you can choose the right dimensions more precisely, because about 20 sizes are available. The size is changed by holding down the Ctrl key and turning the mouse wheel on the desktop. As you turn the wheel forward (up), the size of the icons increases and decreases (toward yourself). But usually the three standard sizes of the icons are enough!