WordPad is a writing program that is a free part of Windows 10, sufficient for writing simple letters, for example.
Word Pad can be started quickly in Windows 10,
Windows + Q
key and word input Word .
If you would like to use Word for free, you can do so online in an online version.
https://office.live.com/start/Word.aspx
However, this is only possible online in the browser, as well as with your own Microsoft account, with which you must log in. If no account is available, then you have to register first.
Image-1-Start free Writing program in W10!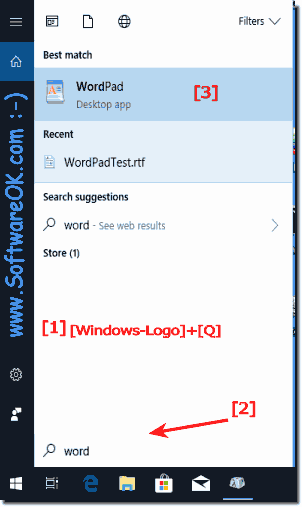 The structure of WordPad is similar to that provided by MS Office in Microsoft Office package, but the Word Pad writing program is completely free in Windows 10. As a desktop app, it has also been completely redesigned and is very easy to use.
(Image-2) Text Edit and Writing program for Windows 1!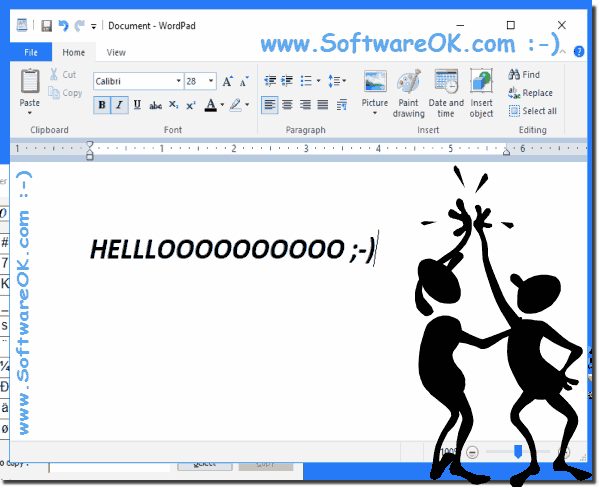 The Text-Editor Windows 10!