Many people say the Q-Dir is a very good file manager for the Window 10 operating system. But since we do not want to exaggerate, that it is the best!
Please always use  ►
.... the newest and latest version of File Explorer Q-Dir
 ◄
See also : ► 
The Folder Size on Windows-10
 ► 
change the list view to details
 ► 
Select folder from List View

(Image-1) The File Manager Q-Dir on OS Windows-10!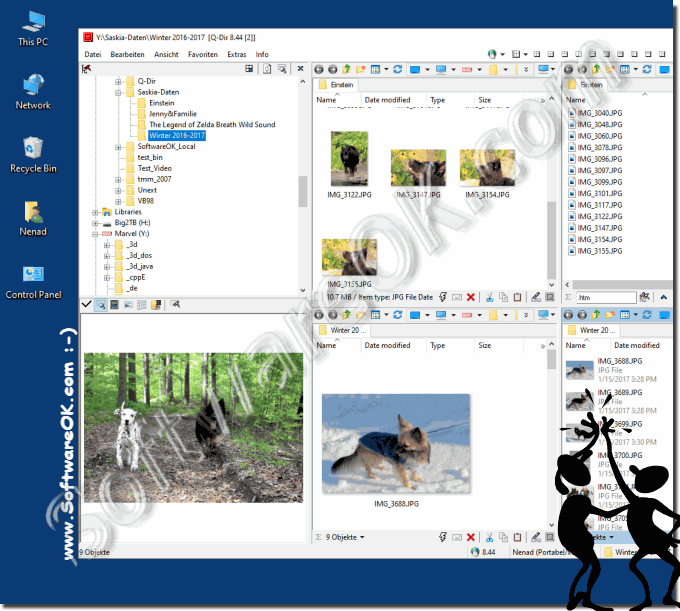 ♔ ♕ ♖ ♗ ♘ ♙!
See also : ► 
The Folder Size on Windows-10
 ► 
change the list view to details
 ► 
Select folder from List View