With one click on the picture back to picture index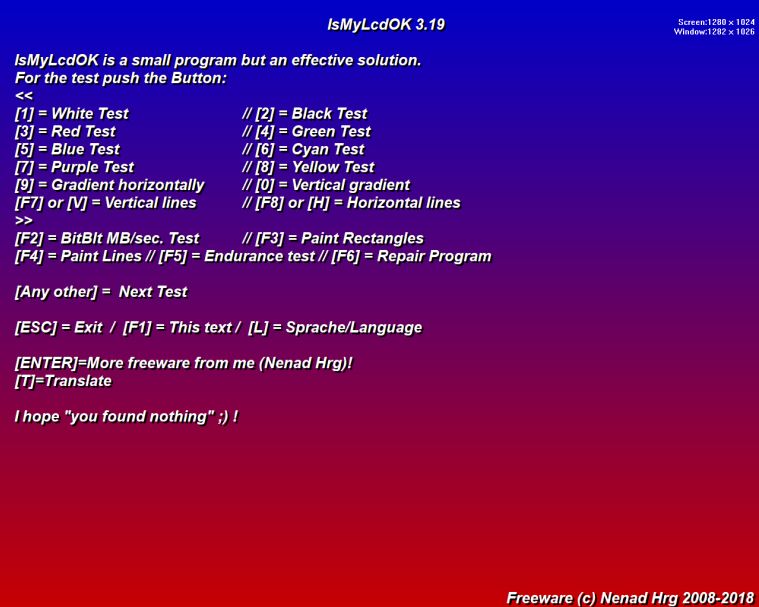 This tool helps you to check whether your LCD screen and pixel are OK. The location is determined by the display of multiple pages in different colors.

IsMyLcdOK requires no installation and it can be installed on a USB stick or other storage device.