It is easy to remove the standby blocking from a Microsoft 11, 10, ... Windows OS, whether server or desktop, both no problem!




Removal is provided and delights everyone who wants to keep their Microsoft Windows PC clean and is burdened by unneeded software and APPs, everyone who is not familiar with ► 

removing the  software from Windows

 has it in this standby blocking APP for Microsoft Windows OS light!


1. Start as always ►►  Don't Sleep for MS Windows OS

2. Select Menu ►  "Options" 

3. And the option ► "Uninstall"  

(... see Image-1 Point 1 and 2)




(Image-1) Remove the standby blocking from the Microsoft Windows OS!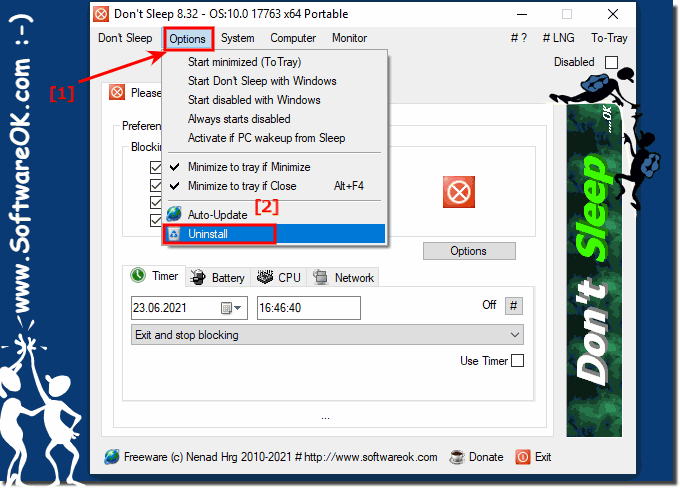 FAQ 27: Updated on: 23 May 2022 15:11