If a process that you can not finish gets the error "access denied" or the process is not an executable windows file!




The reason is that some programs are run in administrative mode or with elevated / extended right. For this reason, must also process KO  run with elevated / admin rights. To be started. The solution is quite simple in Process-KO to switch to the administrative mode to succeed in closing / finish / terminating programs with Process-KO.


Content / Solution / Tip:


See also: ► Keyboard shortcuts to restart Windows programs?

1.) Change to the administrative mode!
1. Please start the current version of ProcessKO for Windows
2. Start / Activate: "execute in admin mode" 
Now you can quit/close  almost all programs and processes that may have a hung up.
(Image-1) Admin rights when scheduling programs under MS-Windows!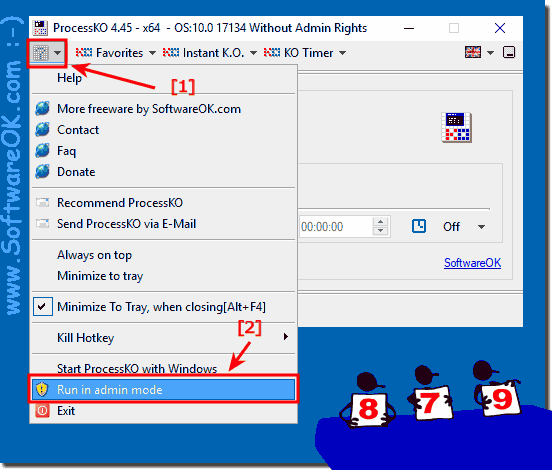 2.) What to pay attention to in the program / APPs Close in admin mode?
A wild and unnecessary closing of the APPs and / or Microsoft Windows programs is not advisable and may lead to data loss without the required expertise.  
For this reason, there is the professional clause in Process-KO: as well as in ThisIsMyFile: 
(Image-2) I am an MS Windows expert!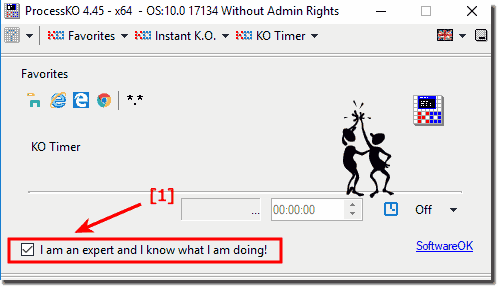 FAQ 8: Updated on: July 6th 2018 12:04