After running commands from the command prompt, sometimes you want to open the current directory in File Explorer, why not if it's possible!


Contents:




1.) Opening File Explorer in the current directory!
Use the "Start" command to open the Windows Explorer window in the current directory you are editing in the Windows command prompt.

For example, if you are in the C:\Windows\System32> directory, typing the command :




C:\Windows\System32> start .




the Windows folder opened in Windows Explorer 

Or you want to go to the parent folder of the current directory. After starting, if you type two periods, the parent directory will be opened.




C:\Windows\System32> start ..




The file explorer then opens in the  C:\Windows directory



(Image-1) Open explorer in current command prompt directory?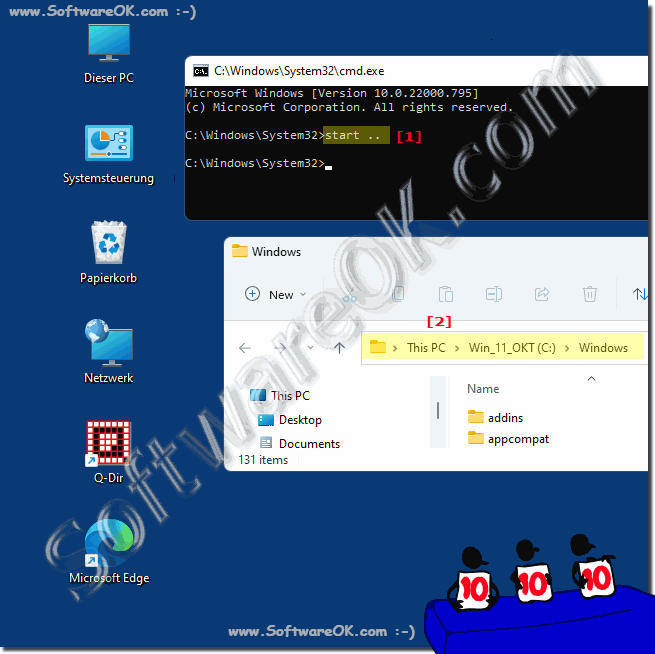 2.) More Tips on Command Prompt and Directories!
Here are more related tips on the subject!









FAQ 150: Updated on: 26 August 2023 11:01