Excellent program! Just one question:
Can I install the program and have an exe. icon
to start the program from the desktop? If I
accidentally close the program, instead of minimizing it, I can't find where it is stored on my computer, to again restart it, and I have to download it from your website, all over again.
Thank you
ANSWER :
1.If you do download DesktopOK press the button (Save) not (Open). See screenshot!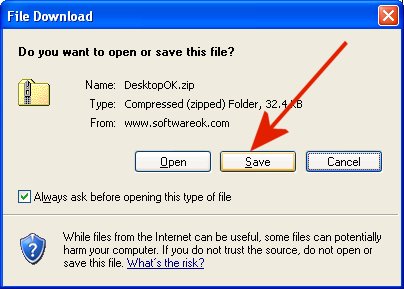 2.Then it should work

Thank you for your quick response.
Appreciate the help.
All fixed!!
---