From Version 6.98 improvements in the file preview feature and integration of the MS Explorer preview window!
Further functions and improvements will follow from the Ver. 7.0, such as:
1. Dual Preview to view files and images in parallel.
2. Expansion of Q-Dir on up to 16 panels simultaneously.
3. Preview window for each Explorer view in Q-Dir
4. and much more ...
Find.Same.Image.OK
, 
MeinPlatz
 and in the future 
DirPrintOK
 are then based on 
Q-Dir
, so I can effectively extend and maintain all programs. More programs will be added.
There are currently about 200,000 lines of source code, I hope I do not lose the overview ;-)!
Content:
1.)
... The file Preview in Q-dir
2.)
... Bug fix in the Version 6.99!
!
New in 7.xx >>>
... The improved quad explorer file preview on Windows 10, 8.1, ..!
1.) The file Preview in Q-dir
►
How can I activate the image preview in Q-Dir
?
(Image-1) MS Explorer preview window in Q-Dir!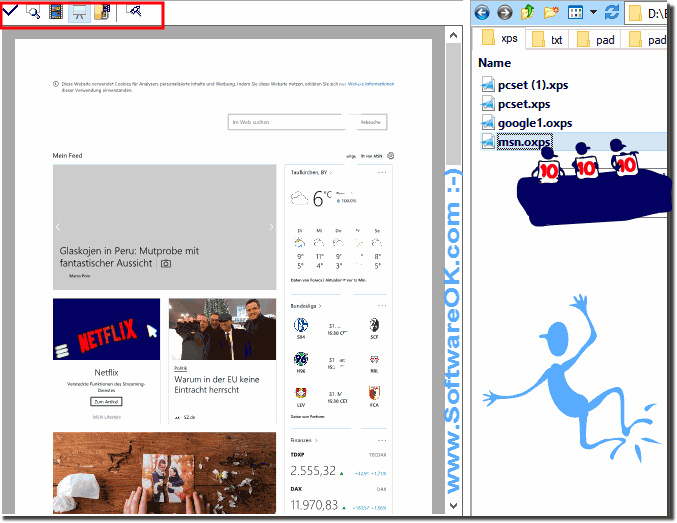 2.) Bug fix in the Version 6.99!
The last setting which file preview type is to be used was not saved.
Currently preview Type:
[1] 
Thumbnails known as thumbnails-extractor , 
[2] 
Microsoft Media Player , and 
[3] 
Microsoft MS Explorer Preview  
(Image-2) The preview Window!