To jump to a certain point in the File Explorers navigation history, there is a possibility in the Quad Explorer (Windows 11, 10, ... etc.) !
1.) Navigation back and forward jump in the history / course!
(Image-1) Jump to a navigation point in the Explorer history!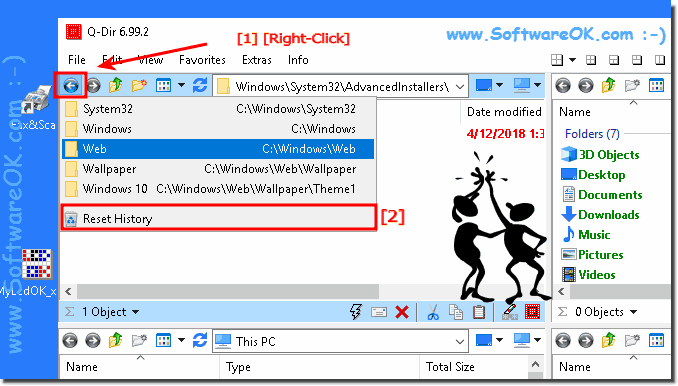 Info:
It is very easy to do a jump in the navigation history in every file explorer view of the Quad Explorer, on every Microsofts Windows and Windows Server System!



2.) Remember selected objects while navigating!
Remembering the selected folders and files during navigation is possible.
Simply from the main menu Tools  
Extras ► List-View  ► "Save selected objects"
(Image-2) Keep selected files at forward and back navigation!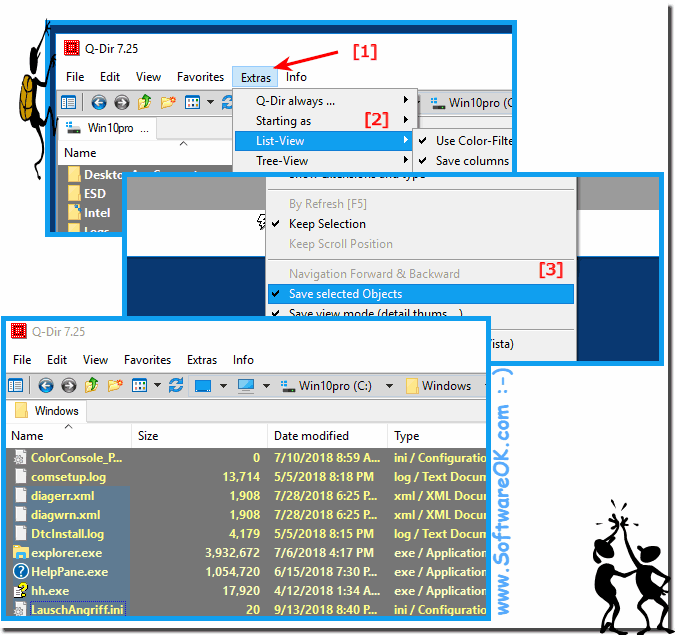 3.) Disable Navigation click Sound!
The click-sound during navigation can be quite annoying in the file explorer,
but can be deactivated and activated, according to personal needs!
Extras ► List-View  ► "Click Navigation Sound" 
(Image-3) Disable the click navigation sound!