The Quad Explorer for MS Windows 11, 10, ... always start maximized is quite easy with the right settings in Q-Dir!

Many Microsoft Windows users prefer to start the file explorer maximized in order to use the full desktop to manage files and folders. Maximizing the Explorer costs unnecessarily time and this additional click allows you to start directly and clearly with the management of data and directories!


Content:
1.) Activate the Quad Explorer always start maximized!
1. Please start always ► 
the Quad Explorer for Windows
2. Go to the menu
"Extras"
3. Sub-item
"Q-Dir always"
4. And activate the option:
"Start maximized"
(
... see Image-1 Point 1 to 3
)
(Image-1) Start Quad File Explorer for all MS Windows OS as a maximized window!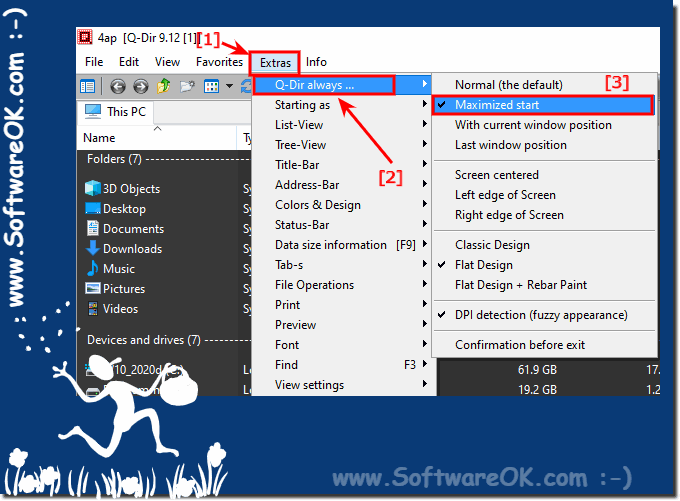 2.) More tips for starting and viewing in the Quad Explorer!