Update on: 6 August 2020
Suitable for : Windows 10, Windows 8.1, Windows 8, Windows 7, Server 2012-2019, x64, x32, x86

The Style LVS_EX_GRIDLINES ensures the grid lines in the list item are displayed. But in Windos XP it does not work corectly, I have bypassed it. 
from Q-Dir 3.84
Info:

The SystemParametersInfo SPI_SETLISTBOXSMOOTHSCROLLING calling the function to enable or to disable smooth scrolling in list-view controls and in list box controls.
But the SPI_GETLISTBOXSMOOTHSCROLLING does not work.




If someone has a better idea or solution: ... click here.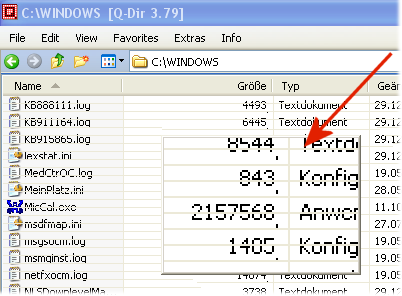 »»»

back to Q-Dir/History


»»»

back to Q-Dir
* A good file manager with an amazing Quadro-View technique for Windows.
---
Images+ # Info+ # Thanks+