The message "The device did not pass the performance test" on Samsung LED TV is quite annoying!


I had the same problem with my USB 3 stick ...  Transcend JetFlash 700 32GB !

But that doesn't have to give you a stomach ache! 

This is due to the fact that the Samsung test is designed for FULL-HD, most channels are usually only HD or SD. Only ServusTV broadcasts in FULL HD. So the TV recording works anyway.

If you want this error message to be bypassed, format the USB stick as normal on your SAMSUNG LED TV.

Even better: do the formatting beforehand on the Windows PC with NTFS, then no formatting is initiated by Samsung, only the test.

Content / Solution / Tips:

Tip: Samsung goes off and on loop: ►  

https://www.youtube.com/watch?v=DDzOSdfA41s
1.) Bypass Samsung's performance test!
You need a Linux operating system, here you can also use a Linux operating system that can start from the DVD or CD, you don't have to install it.
After successfully starting Linux (e.g.
Parted-Magic
), open the USB drive that was formatted by the SAMSUNG television! (Attention ROOT rights required under LINUX)!
In the CONTENTS folder you will find the file named .PVRPfmChkLog. (
... see Image-1 Arrow-1
)
First, display the hidden files (this is also available in Linux :) (
... see Image-1 Arrow-2
)
Right-click on the file 
. PVRPfmChkLog
 and in the selection menu select
OPEN, CHOSE

(
... see Image-1 Arrow-3
)
Tip: I copied and changed the file on a problematic TV, then overwritten the original.
(Image-1) Bypass USB-STICK performance test on Samsung LED TV!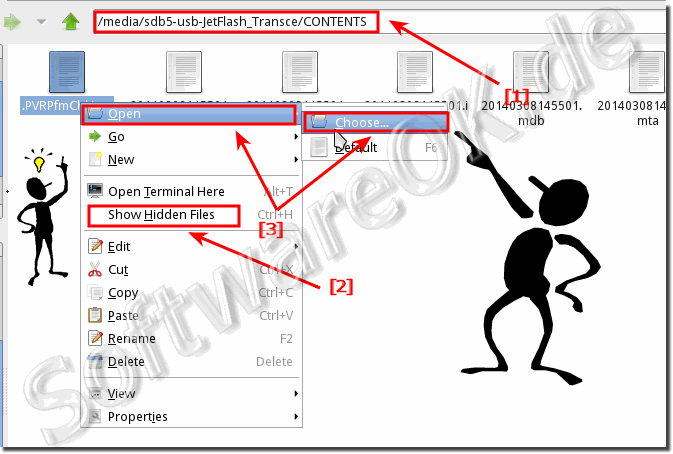 Now select the Hex Editor!
wxHexEditor,
in this case under 
All Apps!

(
... see Image-2 Arrow-1,2 and 3
) Then just click OK!
(Image-2) Samsung TV passed performance test!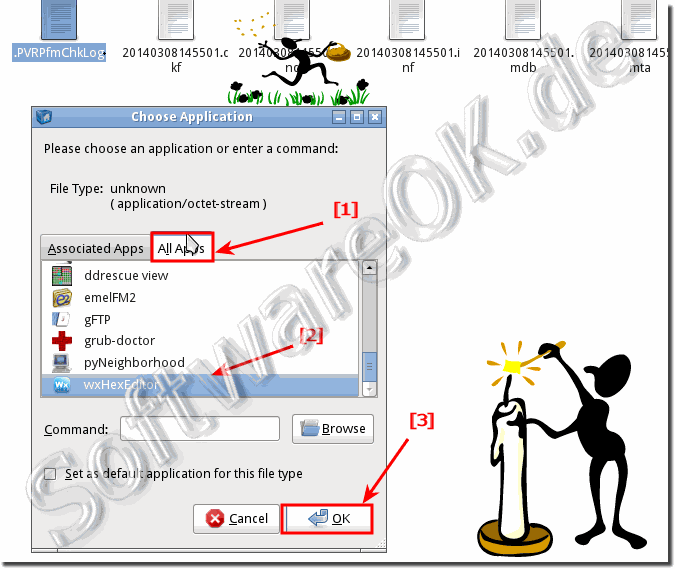 Now just change the starting number from 30 to 31 in the hex editor and save!
So now the USB stick is also accepted by the Samsung TV. (
... see Image-3 Arrow-1,2,3
) 
For me it was also the case that I tested loads of sticks on my SAMSUNG television and the error message "
The device did not pass the performance test
" did not always come up more :-)
(Image-3) Never again did your Samsung TV fail the performance test!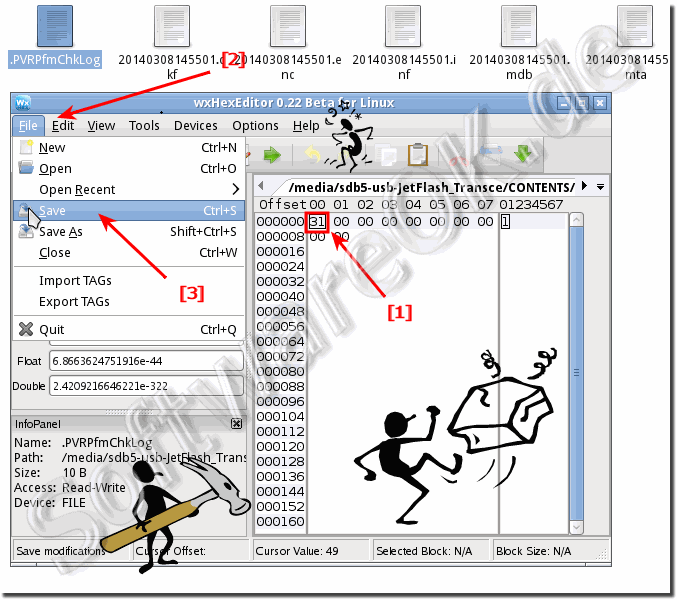 2.) What should you watch out for and what can happen!
If it is formatted again by Samsung or the performance test is started by chance, the process must be repeated. You shouldn't use very slow USB sticks, there are usually no problems with HD and SD when recording TV, you should use a larger stick and try not to write up to 100%.  It always works with 
Parted Magic
, some users and I almost only had failures with other Linux versions. As I said, I only had to copy the file for a problem Samsung TV, changed it and then overwritten the original. Otherwise always straight away.
Have fun with the TV recordings Greetings
Nenad
!
FAQ 26: Updated on: 28 August 2023 07:13