An simple example how to activate IIS Web Server or FTP Server on Windows 10, this solution is also for Windows 8.1 and Seven!




If you want to activate or deactivate FTP or WEB Server on Windows-10, please use the Windows-X Menu and turn it on or turn it off over program and features in Windows 10 ! 


To enable or disable the Web Server or FTP Server is suitable for Windows 10 Pro, Windows 10 Enterprise, Windows 10 Home, Windows 8.1, Windows 8.1 Enterprise, Windows 8.1 Pro, Windows 8, Windows 8 Enterprise, Windows 8 Pro, Windows 7 Enterprise, Windows 7 Home Basic, Windows 7 Home Premium, Windows 7 Professional, Windows 7 Starter, Windows 7 Ultimate


See also:
► Run Windows 10 command prompt (cmd.exe) in administrator mode!
► Use own image for the desktop background in Windows 8.1 and 10!
► How can i force move or copy of the data while dragging?




(Image-1) HTTP FTP WEB Server on Windows 10!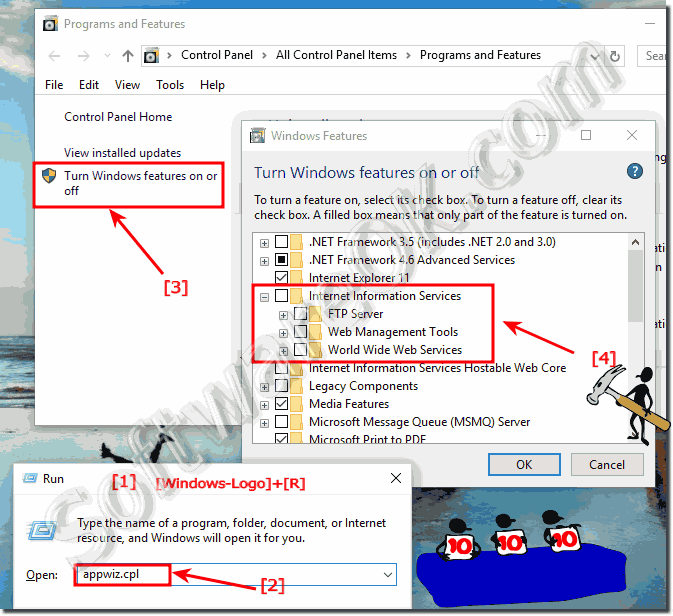 FAQ 181: Updated on: October 23th 2017 14:25