As a rule, you cannot install Windows 11 without a graphics card, it is probably about the graphics card name or driver!


Detect Windows 11 graphics card and update the graphics card driver, if necessary, the Windows 11 device manager is best suited for updating the drivers!

Content:


1.) Detect Windows 11 graphics card!
1. Please start the Windows 11 System Properties with the command:  sysdm.cpl
(via the Run dialog in Windows 11 Windows + R)

2. Then open the Hardware tab and the Device Manager

3. Right- click on the driver to be updated 

4. And the driver updates from the Windows 11 database 

(... see Image-1 Point 1 to 6) 



(Image-1) In device manager see the graphics card!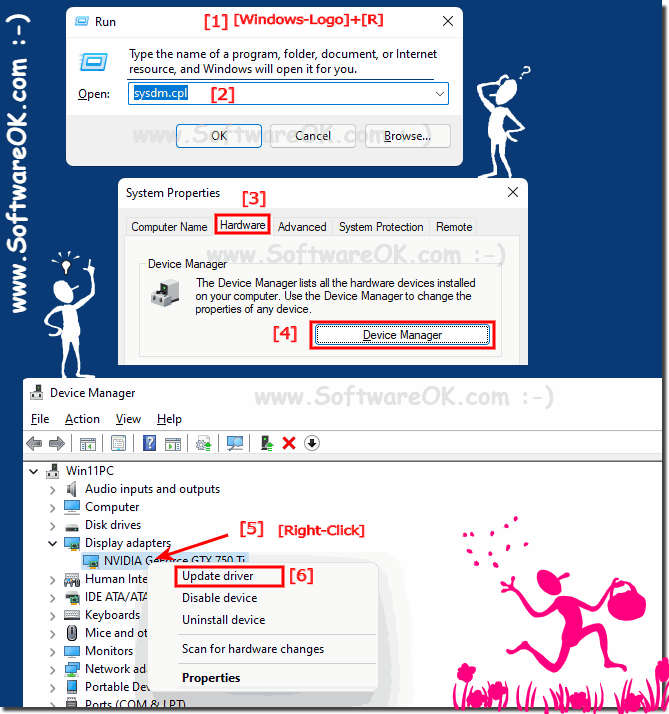 2.) Further options for updating drivers on Windows 11!
FAQ 198: Updated on: 26 August 2023 08:03