To scan documents and photos and to fax it in Window-7, if you have a scanner on your Windows 7, you can use
Windows Fax and Scan

feature to scan documents and photos and fax it!



To start the

 

Windows-7 Fax and Scan

 feature to scan and fax the documents! 

Please press the key combination 

[Win-Logo]+[R]

 to open the 

Windows-7 Run-Dialog

, 

then simply enter the command 

wfs

 (

... See Image-1 Arrow-1

 ) 



Click in Windows-7 Fax and Scan New-Scan to scan the documents and click New-Fax to fax the scanned document.



Hot-Tip:

... directly scan documents and save them on your computer directly as a PDF.

PS: You'll have to install your Windows-7 scanner before you can start. Connect it to your PC, plug it in, and turn it on.



(Image-1) Start in Windows 7, the windows fax and scan feature!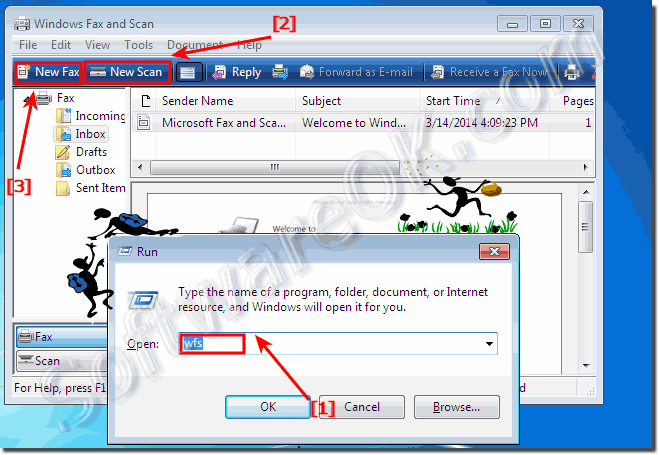 FAQ 93: Updated on: 24 July 2018 22:14