Well suited for reducing RAW image data in batch processing!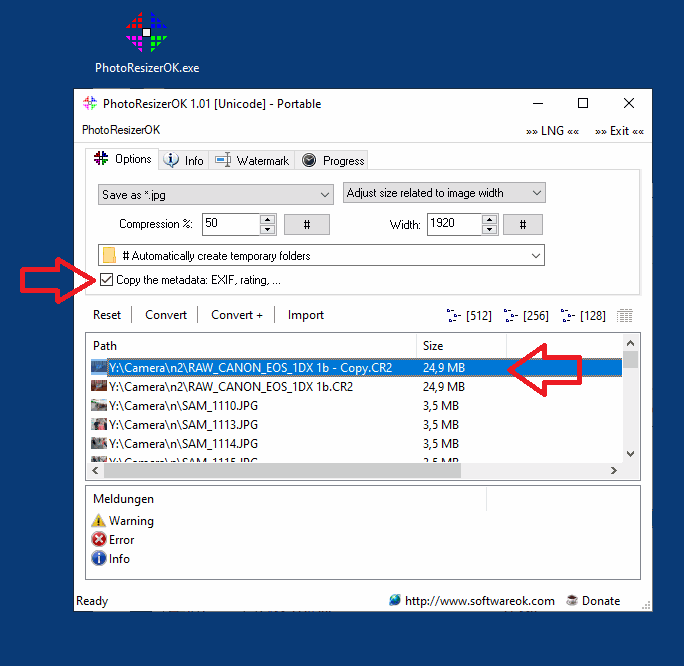 It is easy to batch process the photo raw data / RAW image data and to reduce it quickly!



For reducing photos suitable for beginners, but also for professionals and photographers, as it supports the RAW image data format and can copy EXIF ​​image information if necessary!