Windows BIN to ISO Converter Software for free 10, 8.1, 7.0 and MS Server Systems!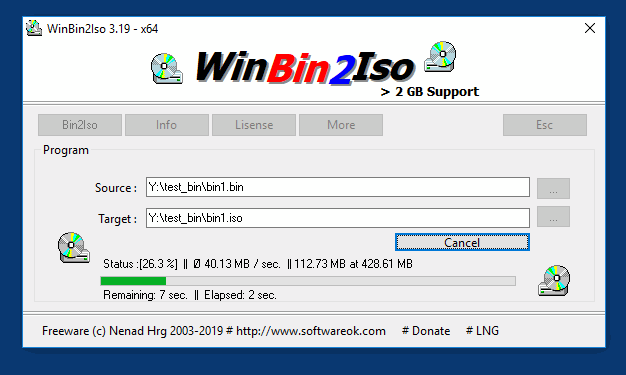 Create from CD BIN Files / Image a ISO file ergo image. Suitable for Windows Files over 4GB this is not a problem for this useful free Tool.



When it comes to a quick convert, is exactly the WinBin2Iso conversion tool that you need. WinBin2Iso does not have to be installed and can be executed easily from the desktop,and can be carried on a small usb-stick or other memory device.