Prevents the PC from going off or shutting down!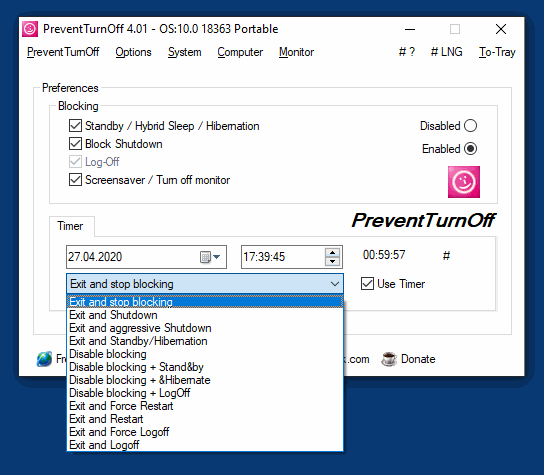 Depending on the setting, the tool reports to the operating system that it has very important tasks to do.


If the screen saver is to be activated or the monitor is to be deactivated, it is informed that this is necessary.