If the navigation pane in MS Explorer was accidentally disabled in the Windows Explorer 8.1, the directory structure can be quite easy to become visible again!



1. Please start the File Explorer on Windows [Windows-Logo] [E]

2. Click View and now on navigation pane!
(... see Image-1 Arrow-1)

See also: Forward and back-navigation and keep selection of objects in all Explorer Views!



(Image-1) Activate or deactivate Navigation pane in Windows Explorer!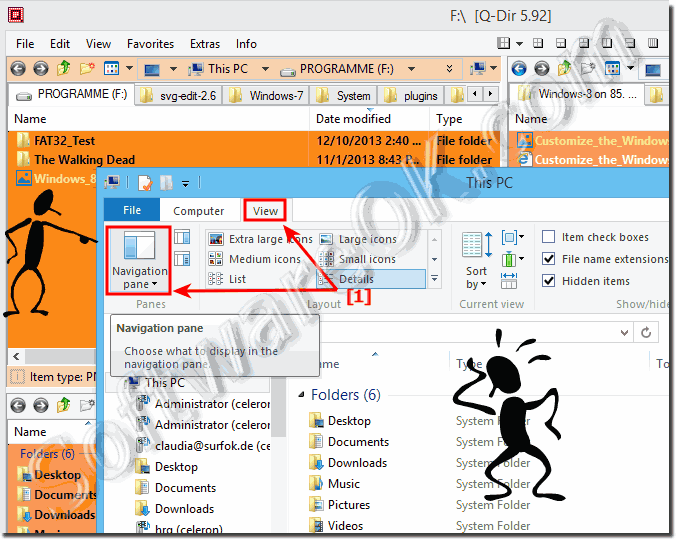 The View tab on the ribbon

When you open a folder in Windows 8.1, you can change how the files look in the window. For example, you might prefer larger or smaller icons in MS-Explorer or a view that lets you see different kinds of info about each file. To make these kinds of changes, use the View tab in Windows 8.1 Explorer.

FAQ 185: Updated on: 12 May 2020 20:35