Update on: 15 March 2020
Suitable for Microsoft : Windows 10, Windows 8.1, Windows 8, Windows 7, Server 2000-2016, XP, Vista, x64/x32/x86

String List DesktopSnowOK: Englisch


##=Englisch English

TranslatorName=Nenad Hrg

Contact=
LastUpdated=11.11.2018

20=Snow on your Windows desktop
21=&Cancel
22=License
25=Donate
26=Flakes
28=Transparency

30=Image / Texture
32=Start with Windows
33=Speed
34=Exit
39=Attention

40=Info!

41=Rotate
42=Disable
43=Enable

44=Random size
45=Random Transparency


51=To-Tray

61=Activate / Deactivate
62=None
63=If mouse events
64=If pressing a key
65=If pressing a key or mouse events
66=Deactivation
67=sec.
68=Only on desktop background


70=Algorithm
71=Snowfall
72=Blow
73=Ping Pong

[Texture]
80=Flake in Glass
81=Glass ball
82=Red ball
83=Blue ball
84=Tenis ball
85=Soccer ball
86=Star
87=Flake
88=Yellow Flower
89=Blue Flower
90=Green Flower
91=Orange Flower
92=Red Flower
93=Violet Flower

94=Heart
95=Leaf
96=Base Ball
97=Pumpkin
98=Flower

100=Image width and height must be less than 128 pixels
101=User Images

102=Mix

103=Options
104=Use this function
105=Screen
106=Show only on

110=Performance
111=CPU gentle
112=Balance
113=Best snow experience

115=Size
116=Pixels
117=Default




Listed at: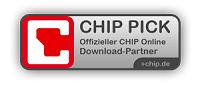 * Snow and other Flakes for you Windows Desktop!
---
Images+ # Thanks+