How to check whether your PC has a Trusted Platform Module (TPM) for more security on your Windows 11, 10, ... etc. PC!
If you are planning to upgrade from
Windows 10 to Windows 11
or are using encryption features, you need to make sure that the device has a TPM chip. Here are a few ways to find out without reading a manual. Check
in the PC Bios
whether this has possibly not been activated!
1.) Detect with the command tpm.msc whether it was recognized on the PC!
1. Start the command tpm.msc

2. And see on your MS Windows 11, 10, ... whether the TPM is active

(... see Image-1 Point 1 to 4) 

Here is a Windows PC with TPM and the second with TPM 2.0!
 



(Image-1) How do I know if I have TPM on Windows!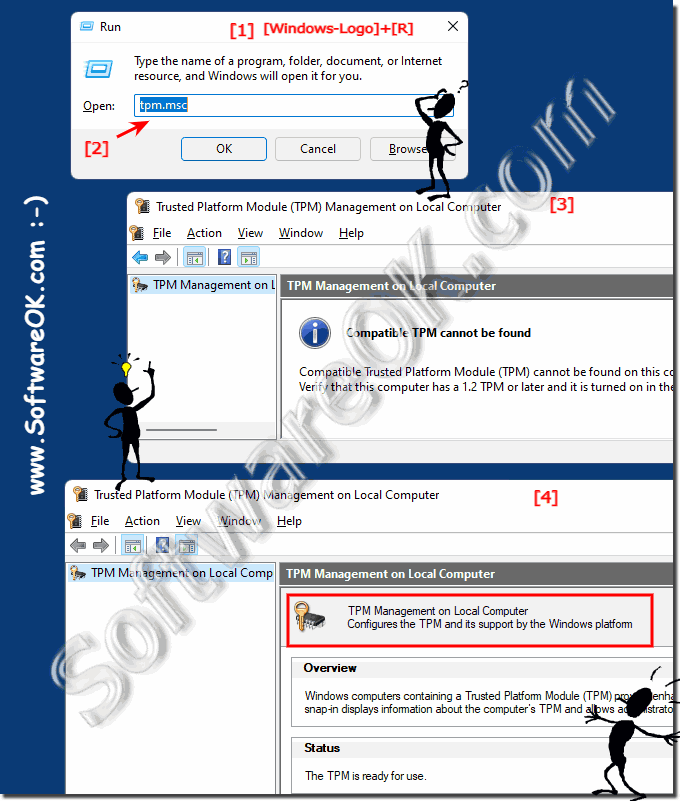 2.) Detect in the Windows device manager whether TPM is present!
1. Start the Windows Device Manager as always

2. And see whether the Trusted Platform Module is present 

(... see Image-2 Point 1 to 3) 



(Image-2) Find TPM on Windows 11, 10, ... Device Manager!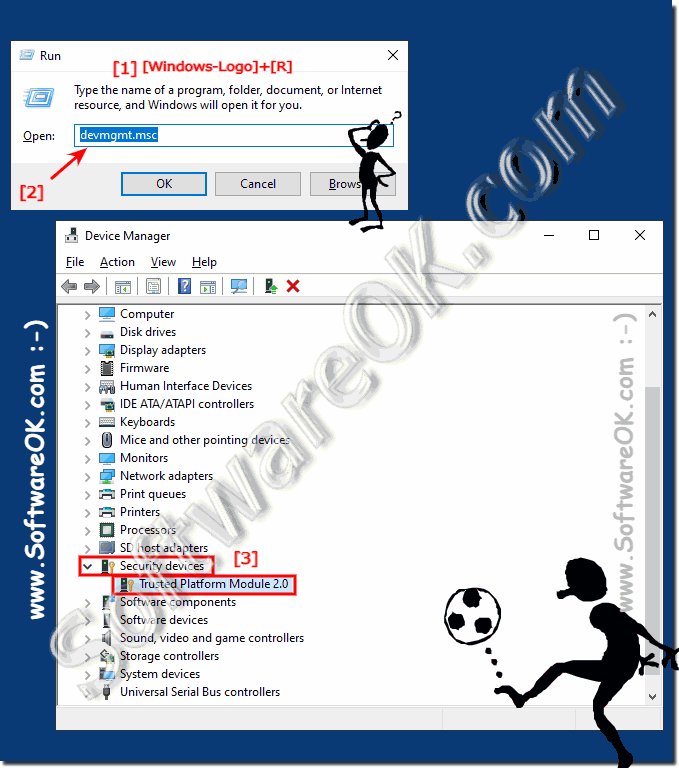 3.) ... What is the Trusted Platform Module (TPM) good for?
TPM (Trusted Platform Module) is a computer chip, or rather a microcontroller, which can securely store artifacts that are used to authenticate the platform of your PC, laptop, .... These artifacts can be passwords, certificates, or encryption keys.
The TPM contains a unique cryptographic key and can therefore be used to identify the computer and can help ensure that the platform remains trustworthy.
For example, to ensure with PC authentication that the platform is what it claims to be!
Further information:
► 
https://trustedcomputinggroup.org/resource/trusted-platform-module-tpm-summary/
FAQ 161: Updated on: 12 September 2021 09:16