The solution Enable the famose drive compression on Windows Desktop PCs or the new Microsoft Windows Web Server 2019!



1. Please runt the Windows 10 File Explorer ( shortcut Windows + E)

2. Use a simple right-click and open the "Properties"

3. In the drive properties tab "General"

4. And without detours "drive compression to save space" activate 
(in this case the system drive C:\)

(... see Image-1 Point 1 to 4)




(Image-2) Fix insufficient space on drive C in Windows 10!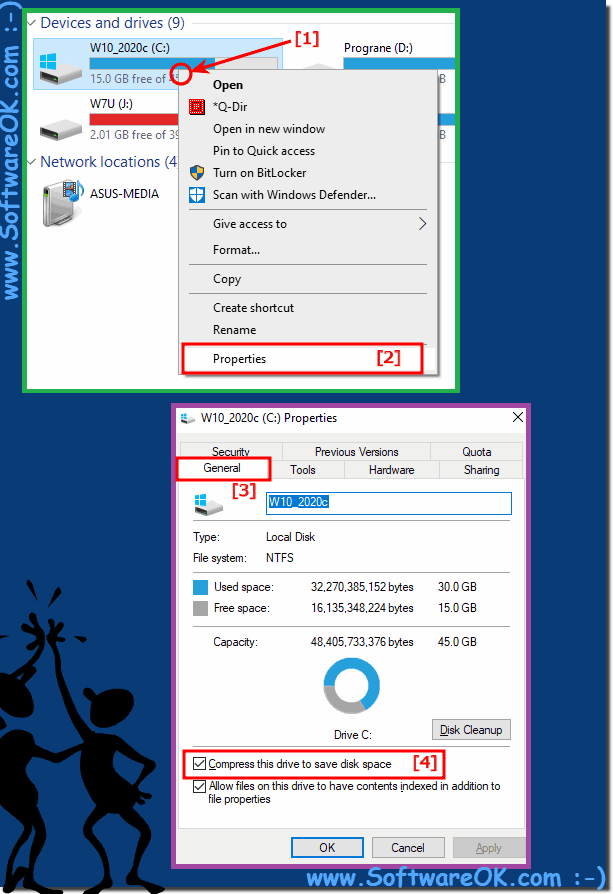 FAQ 8: Updated on: 28 August 2023 17:45