In the new Microsoft File Explorer, the file list is no longer a list view, currently you can not read it!


I'm working on the solution to the file list synonymous with new Windows 11 / 10 / 8.1 / 7 to be able to read, please use for now DirPrintOK or the Quad-Explorer Q-Dir , both programs have a file list export function end directory / folder print function.

With other lists GetWindowsText has no problems if the program run in Admin mode, GetWindowsText must also be started in Admin mode.

For example, if you want to read the list from the Windows Task Manager.






(Image-1) GetWindowText in Admin Mode!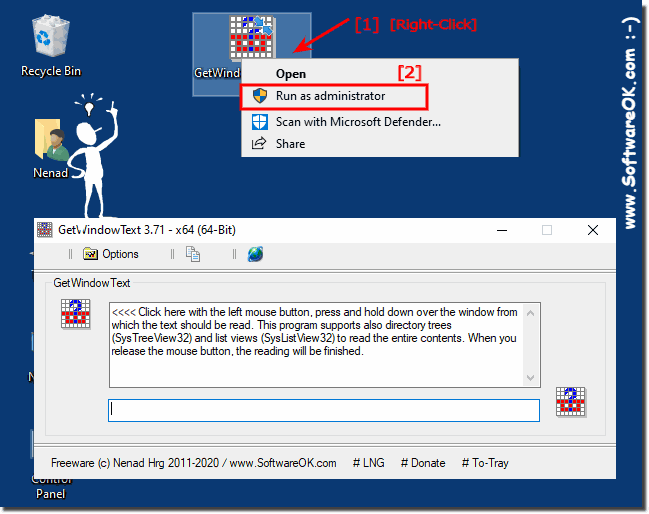 FAQ 4: Updated on: 13 July 2021 14:27