IRQ conflicts are known from earlier times and hardly occur today under Windows 11 / 10 / 8.1 / 7!   


Content / tip:

1.) The IRQ conflict briefly explained! 
The automatic assignment of the interrupt is done by Windows, but this can lead to incorrect assignments and this leads to problems with drivers, USB ports, printers, external hard drives and other external input and output devices.

here is another nice link: ... IRQ conflicts  with extra information!


2.) View and check an IRQ on the Windows computer!
Windows R + command hdwwiz.cpl in the device manager and simply right-clicking on the corresponding device under resources you can see the IRQ used.  




(Image-2) IRQ conflict, what is that please?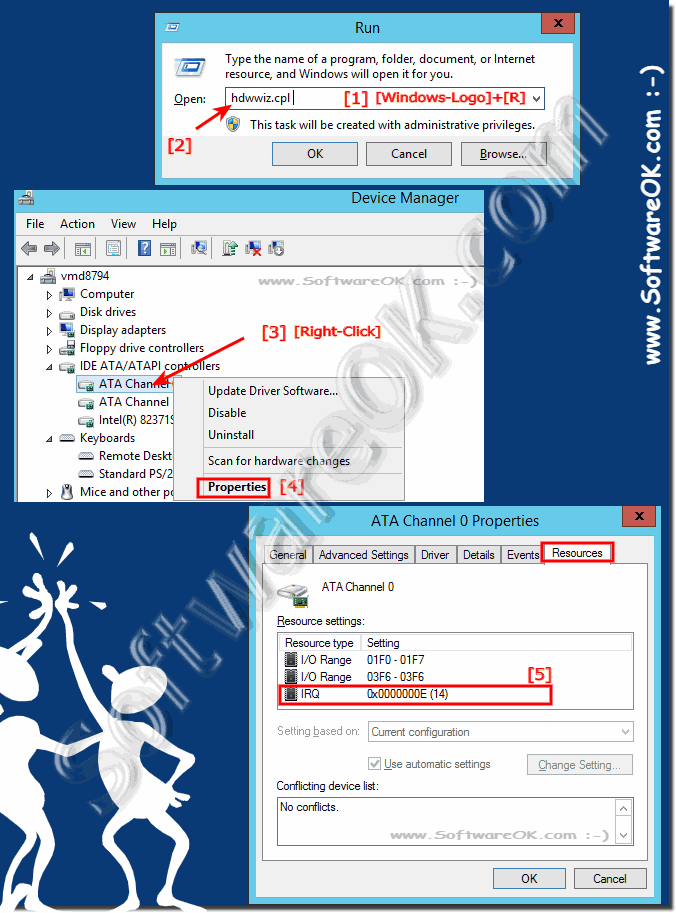 Info:

As you can see from the screenshot taken under Windows 10, you can rule out an IRQ conflict quite quickly. You can easily use this IRQ Check example as a solution on earlier versions of Microsoft's Windows operating systems to query the IRQ assignment. The nice thing about the IRQ query is that it doesn't matter whether the IRQ query was made on your home Windows desktop computer, on the go on the Surface Pro / Go tablet PC, or even on a server operating system in the data center.

But nowadays there are very few IRQ conflicts!  


FAQ 120: Updated on: 9 July 2021 15:53