Content:



1.) left-right arrow keys!
 

The arrow keys are not only reserved for the keyboard, TV remote controls also have arrow keys with which you can scroll through selection fields, also known as option fields, to select various options!  

The up / down arrow keys are also next to it and can be used at any time! 



(Image-2) The left and right arrow keys!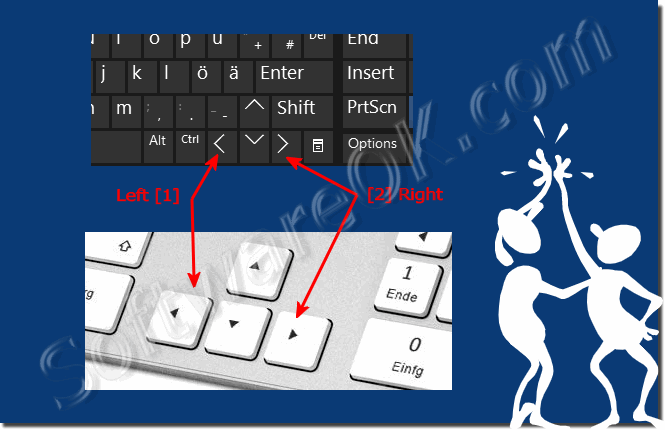 2.) How are arrow keys used?

Example-1:
Copy this text into Windows Notepad or another program!

And you can practice using the arrow keys simply by clicking anywhere in the text box and then using the Up, Right, Down, or Left keys to move around the box.





(Image-2) Use arrow keys!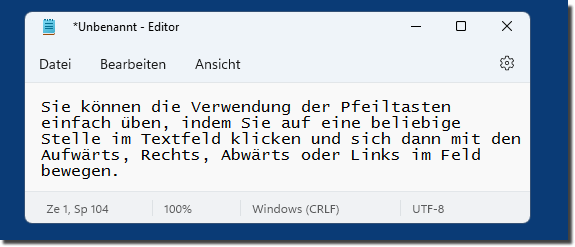 Example-2:

In a table you can jump from one cell to another cell. Use the right and left arrow keys to move between columns and the up and down arrow keys to move between rows.


Example-3:

Use the arrow keys i combination with other keys. In Internet browsers, you can press the Alt and Left keys to go back one page in the history, or press Right and Alt to go forward one page in the history. 

Example-4:

To select text, hold Shift and press Arrow key in the direction you want to highlight/select text.


2.) More tips on keys!
FAQ 137: Updated on: 7 September 2022 16:10