The print servers take on important printing tasks not only on Linux, MAC-OS, but also on MS Windows OS! 




The print server can be any PC, it takes over the tasks and distributes them to one or more printers in

the local network

as well as on the intranet and Internet.  A computer designed to manage printers on a network. As I said, any computer on the network can take on the role of the print server.



It can also be seen as a type of print queue  that takes and sends document sent to the printer on disk or in memory until the printer is ready to execute the job. It receives, processes, plans and distributes documents for printing.

See also: 

►► .... Advanced Printer Settings on Windows!
 ►► .... Printer Management, Printer Server, Driver, Printers Connections under Windows!




(Image-1) The Print Server sketch!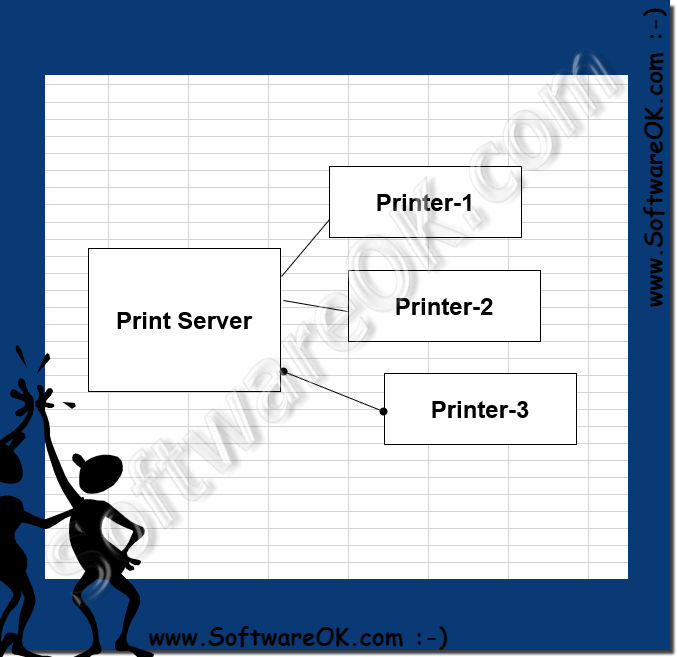 Why might the print notification appear when I print on Windows on the wrong computer?
If a Windows print server is configured to respond to a print job successfully, it sometimes sends the notification to the wrong computer, or you may receive a notification that was intended for someone else. This happens most often when you are logged on to your computer. When you send a print job to a network printer, the print job is identified by the user name you used to log on to your computer. Because Administratores is a common user name that many users use to log on to their computers, the print server cannot distinguish between users who are logged on to different computers with the same user name.

FAQ 152: Updated on: 30 June 2020 18:22