The solution is very easy to find on any Windows documents, or to open the default folder!


Content:


See also: ► My Documents folder change in Windows, how does it work?

1.) Windows documents folder open all OS!
Start the Microsoft file explorer the fastest with the Windows-Logo + E  key combination and enter in the address bar:  shell:profile  and confirm with ENTER.  
Even easier one can open the documents with the key combination
Windows + R
, over the Run-Dialogue in Windows, herewith you can quickly find the documents or open the folder path (directory).   
(
... see Image-1
)
Do not be surprised, the picture has been made under Windows 10, but you can open the documents under any Windows with this solution.   


(Image-2) Windows documents!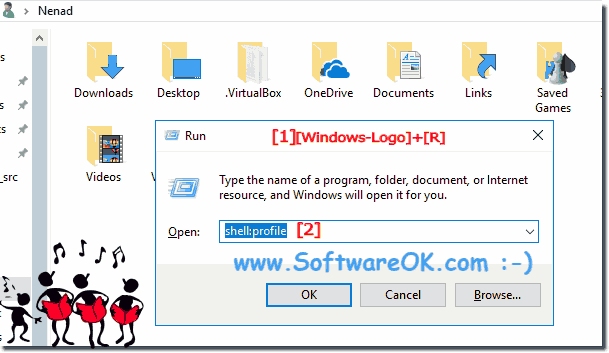 ......

2.) Find and open documents of other users!
To open documents from other users on the Windows machine, simply use the command line  shell:userprofiles  and open the folder of the respective Windows user and also click on the documents folder ( double-click ) to be able to view all documents of the respective user.


(Image-1) All user document directory!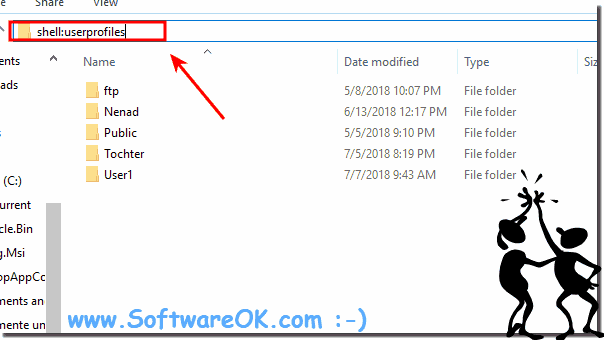 FAQ 45: Updated on: 8 July 2018 18:03