The term confuses some ABC users, here is a simple, short explanation to answer the Unicode font question.




I have 

the Unicode topic

 briefly touched some time ago, but that not all the Unicode fonts explains, on the round earth there are of course a number of peoples, languages and character sets /  

fonts

. 

To cover all the

special characters

there are the  Unicode fonts!


Here is a short list of Unicode fonts: ►  ... Wiki Unicode fonts 


The Unicode font!
The Unicode font is a font that can display Unicode characters in the font according to the current Unicode standard. The modern Apple's MAC and Microsoft's Windows 10 naturally use these computer character sets. The base Unicode mapping font is limited to 65,535.

It is not possible for a single font to define individual characters for everyone.

As of Ver. 10.0 provided another ~ 150 thousand graphic characters.



Everyone knows the smileys and emojis on WhatsApp, SnapChat, or Facebook. Exactly these are now standardized thousands of graphic characters, but it is always represented differently by the respective provider, meanwhile almost a competition (mine are more beautiful and better). 

Tip: ►

... characters via shortcut on Facebook.com / Twitter, or Instagram

!


Simply the ►  Unicode standard  and things are easier to understand 

Here is an excerpt from the South Asian area (Unicode character representation)!



(Image-2) Example Unicode Fonts / Chars!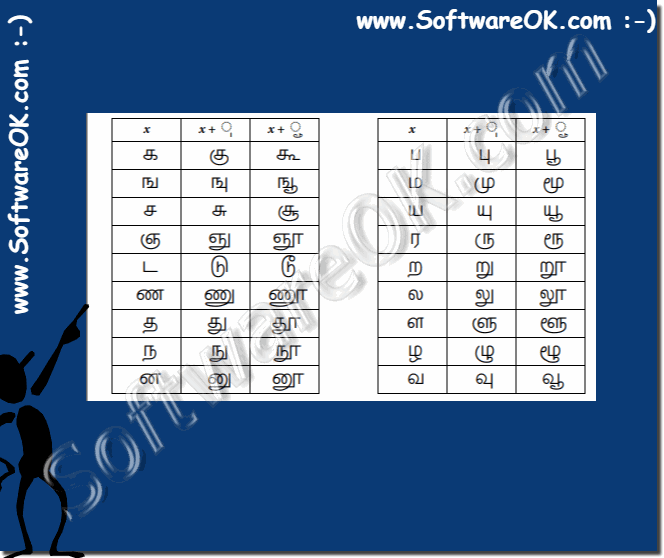 FAQ 89: Updated on: 2 September 2023 08:02