A legitimate question, short or equally long mouse trails on MS Windows 11, 10, ... Desktop or Microsoft Server OS are an important aspect!


Many newcomers to the new experience with the magnificent mouse trails on the Windows desktop are unsure of how best to use the mouse trails or what they want, what is the right length, should I use short or long ones, should I rotate them or should I rotate them not, what is the correct transparency of the mouse trails and and and!


As with everything, less is more at the beginning,


So you start with short, subtle mouse trails and then increase over time, if necessary and as required.

You should start with small and short mouse trails, otherwise you have too many impressions from the mouse trails.

Which can have a very negative effect and you no longer want to use the mouse trails.


Start small and then slowly increase 


is the motto of experienced mouse trail friends, the users are only happy in the long term if they use subtle mouse trails that is right for the screen resolution, in order to intensify the mouse trails over time to get a better perception of the Windows mouse the only disadvantage is that you get used to it over time and they are less noticeable.
But that is not a problem, simply by increasing the individual mouse trace values ??you get back the spectacular mouse experience!


So just test and try it!


Here on the left a typical mouse trail preferred by beginners and on the right the mouse trail friend of many years!
Simply test it yourself and pick the best!


(Image-1) Better short or equally long mouse trails on Windows OS!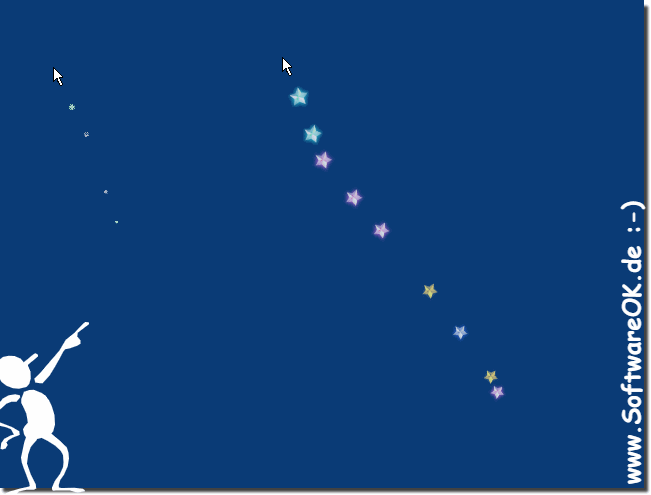 FAQ 9: Updated on: 21 June 2022 07:45