It is quite easy to change paper size or paper format in Microsoft Word, here is the quick solution to the problem!



Contents:




1.) Change the paper format / paper size of a document!
1. Go to the "Layout" tab 

2. Via "Format" you can select the paper format/size 

3. Via Orientation you can switch to landscape format 

(... see Image-1 Point 1 to 5) 




(Image-1) Change paper size and format in Microsoft Word!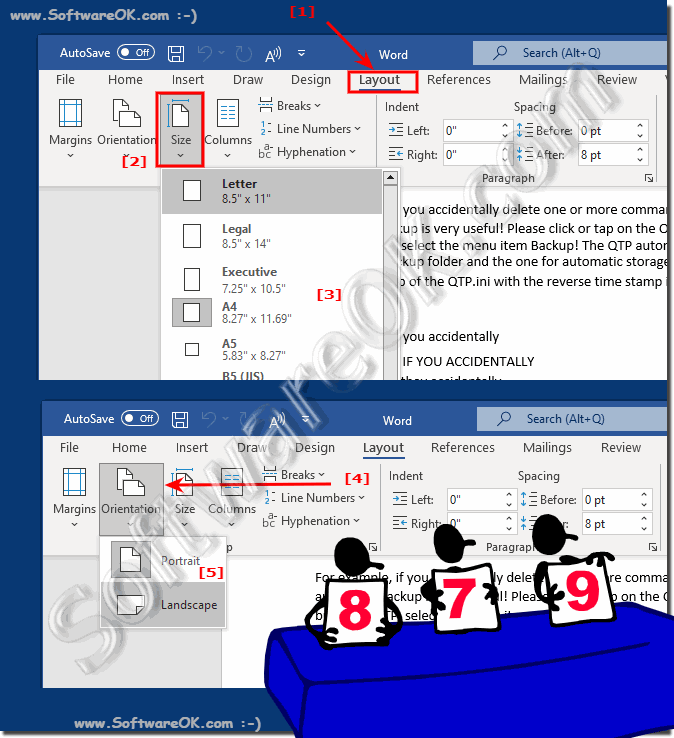 2.) Set these values ​​as default in Word!

1. Go to the 

"Layout"

tab and click  

"Format"

2. At the bottom click on

"Other paper sizes" 3. In the "Page setup

"

dialog box click on

"Paper"

4. Then on the selection box arrow group

"Paper size:"

.

 

5. Select the paper size that you want to set as the default for all future documents.

6. Press the

"Set as default" button


(... see Image-2 Point 1 to 6) 


This option is very popular among Microsoft Word users in order not to have to set the settings every time, which is also understandable because it saves time.



(Image-2) Set the default paper format for Word documents!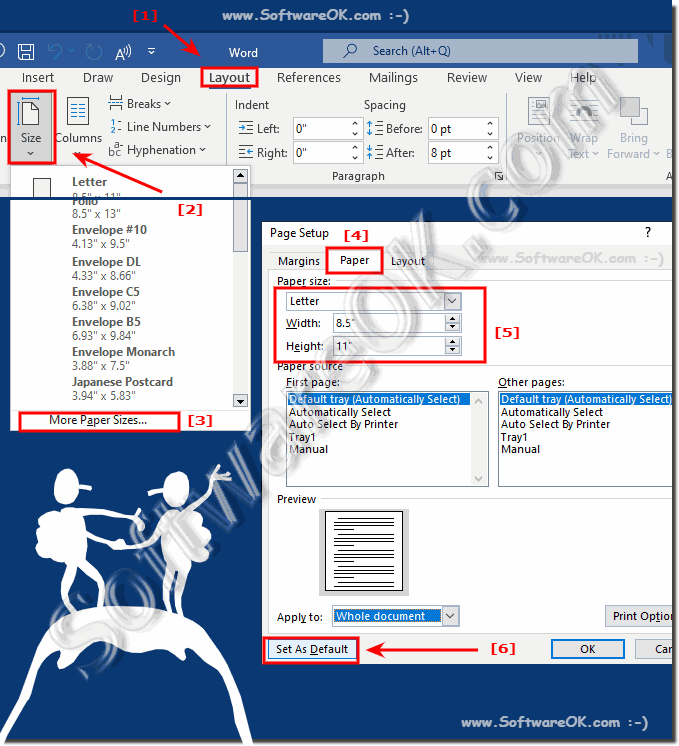 3.) More tips on paper and co!

It is very important to use paper sensibly and to divide it into as few pages as possible, but the result should still be easy to read. Here are further tips to help you get along with it better. Before you print you should check all the options to avoid wasting paper.




 



FAQ 78: Updated on: 18 September 2022 08:49