Detect showing the location of open TCP connections to a computer on a web map with a Windows tool!


Many are looking for advanced IP geolocation applications. For this purpose I discovered this little tool that can show the location of the open remote TCP connections on a map based on Google Maps, Bing Maps, Yahoo Maps and Open Street Maps.

... Is described here on  https://theroadtodelphi.com, quite easy to implement 1-3 days effort, if you can program well!

 


(Image-1) Show the location of the open TCP connections to my computer!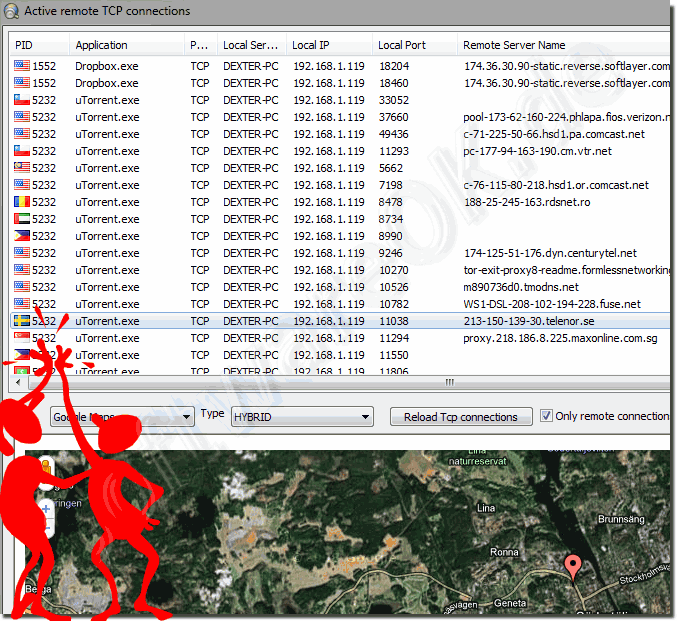 FAQ 1: Updated on: 28 July 2022 05:00