It is quite easy to create millions or billions of files as long as there is enough space on the hard disk and the SSD has no errors!

There were some deliveries of the counterfeit USB sticks that could even be bought on several internet platforms, these were recognized as 32 GB or 64 GB by the system, but only 1 GB or 2 GB, only the chip was manipulated so that the operating system considered them 32 or 64 GB. No cases with SSD are known at the moment!


OK back to create 1 million files!



1. Start the free tool  NonCompressibleFiles !

2. Select the target folder
 
3. Enter the number of files 1,000,000 (1 million)

4. Select the file size 

5. Press "Start"

(... see Image-1 Point 1 to 4)



(Image-1) How can I create millions or billions of files please?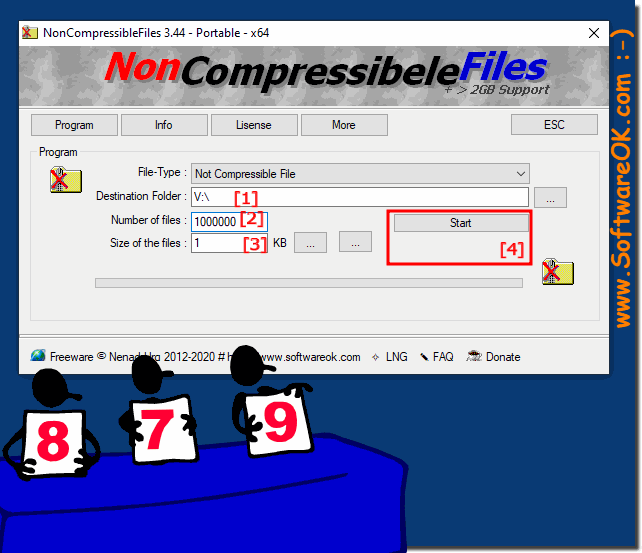 FAQ 6: Updated on: 2 May 2020 12:40