When you are done with the Office pictures listing, you want to remove the app or uninstall the program!
The simple deinstallation of Office.Files.Images-Tool under MS Windows OS!


1. Please start  as always ► the Office Picture Listing Tool for MS Windows OS

2. Go to "Program" via the main menu

3. And select the option

"Uninstall"

 

4. Please confirm the uninstallation query with the button

[Yes]



(... see Image-1 Point 1 to 3)






(Image-2) Remove the Office Picture List Tool from the MS Windows OS, uninstall it!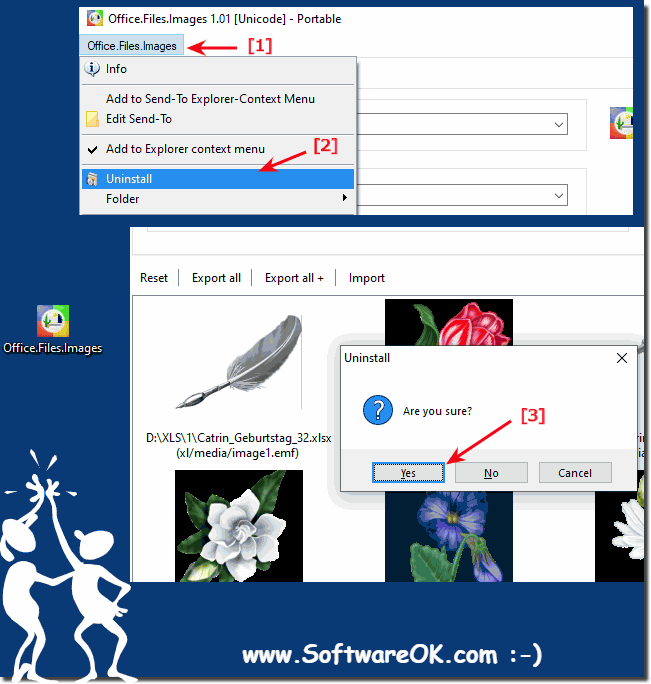 Info:

The inspection of the images used in Microsoft's Office, Open Office, .... etc. documents is not always required, it is also understandable that one then wants to remove the Office image list tool, or one needs the Office Picture listing tool on the corresponding MS Windows desktop and server operating system no longer!



FAQ 1: Updated on: 21 February 2021 18:42