Listing arguments / parameters of running programs or services with PowerShell is quite practical on MS Windows 11, 10, ... and Server OS!


Start PowerShell in administrative mode if the relevant program or background service is running in administrative mode!

As an example, listing all  svchost.exe program arguments





Get-WmiObject Win32_Process -Filter "name = 'svchost.exe'" | Select-Object CommandLine




(... see Image-1 Point 1 to 4) 



(Image-1) Find out arguments of running programs with PowerShell!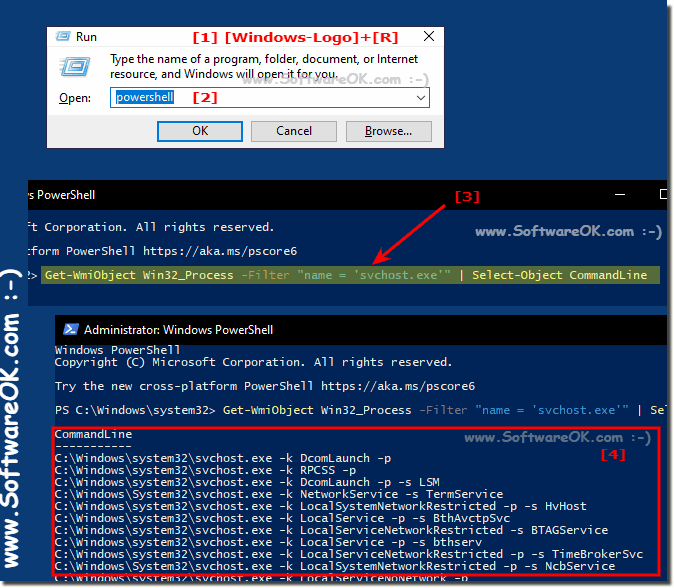 FAQ 10: Updated on: 9 May 2022 15:50