If the help for the modules cannot be updated on MS Windows 11, 10, Desktop or other Microsoft Server operating systems, the solution!




 

Content:

1.) The PowerShell help manuals problem!

PowerShell help guides can be updated by running the "Update-Help" command from PowerShell or Command Prompt in Admin mode. If you run this command in a normal session you will get an error message! 

All you have to do is open the command prompt as elevated administrators and powershell, then run the "update-help" command.





(Image-1) Update the help for the PowerShell modules!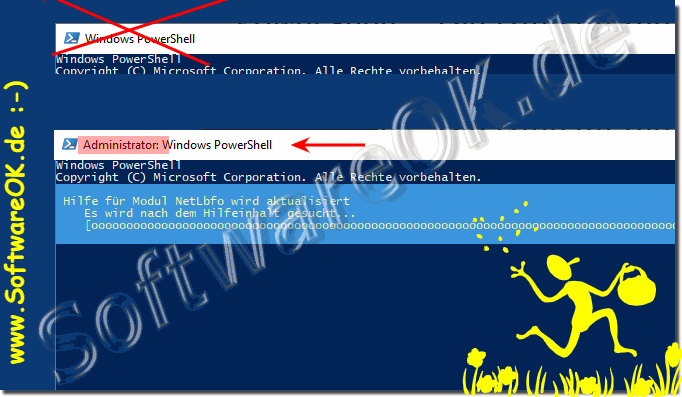 Here you can see a successful execution of the "update-help" command from a powershell session in admin mode, opened via a powershell with elevated administrator rights.





2.) Other possible causes and solutions!

The error message "The help for the modules could not be updated" can occur for a number of reasons. Here are some possible causes and solutions:

Permissions:
To update help for modules, you must be a member of the Administrators group on the computer. If you are not a member of the Administrators group, you cannot update Help for these modules.

Connection to the Internet: To update help for modules from the online catalog, your computer must be connected to the Internet. If you do not have an Internet connection, you will not be able to update Help for these modules.

PowerShell installation issues: If the PowerShell installation is corrupted, you may experience errors updating Help. In this case, you should reinstall the PowerShell installation.

Problems with the modules: If the modules themselves are corrupted, errors may occur when updating Help. In this case, you should uninstall the modules and then reinstall them.



Here are some troubleshooting steps if you receive the "Couldn't update help for the modules" error message:

Make sure you are a member of the Administrators group on the computer.

Check whether your computer is connected to the Internet.

Run the following commands to check and repair the PowerShell installation:





FAQ 14: Updated on: 23 October 2023 07:00