Why is there a printer error message in the test page print application when starting the application!  


If you use the test page printout application on another PC, for example if you use it as a portable APP on a USB stick, error messages can sometimes appear stating that the printer was not recognized This is because the printers on the other PC also are probably named differently.

Contents:




1.) Simply select a different printer to make the test print!

1. Start as always ►► the test page printout app on your Microsoft Windows operating system.

2. Using the printer symbol, simply select a printer on which the test page is to be printed out

3. Now you only have to start the test printout and optionally select the test page for printing.

( ... see Image-1, point 1 to 4 ) 




(Image-1) Select printer for printing test pages under Microsoft Windows!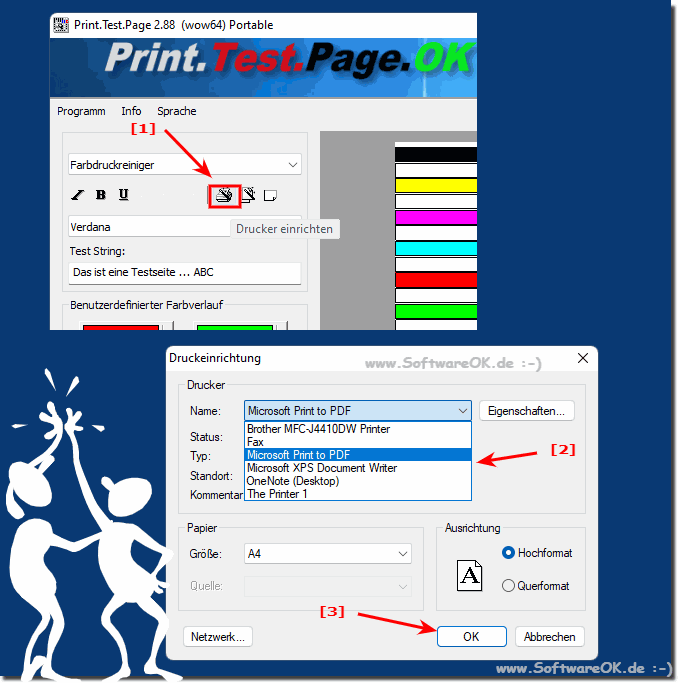 2.) Why does this printer test page printout message appear?
From version 2.88 this error message no longer occurs, if the predefined printer is not recognized during the last print, the standard print on the system is used, so you simply have to select the printer as described above and print out the test pages, regardless of whether it is the new one Windows 11 / 10 or older operating systems from Microsoft.



FAQ 8: Updated on: 4 September 2023 06:34