As a follow on, it appears the problem affects folders and files contained on Microsoft Onedrive cloud folders only.

The classification by name work on local folder and files.
I just solved the problem! It happens when you choose to display icons and organize those icons with regroup (by date, or other) when you go back to display list then the regroup option supersedes the class by name despite it should no longer be active. So it should be a simple fix and it has nothing
to do with Onedrive
.
See also:
(Image-1) Microsoft Onedrive in Quad-Explore Q-Dir!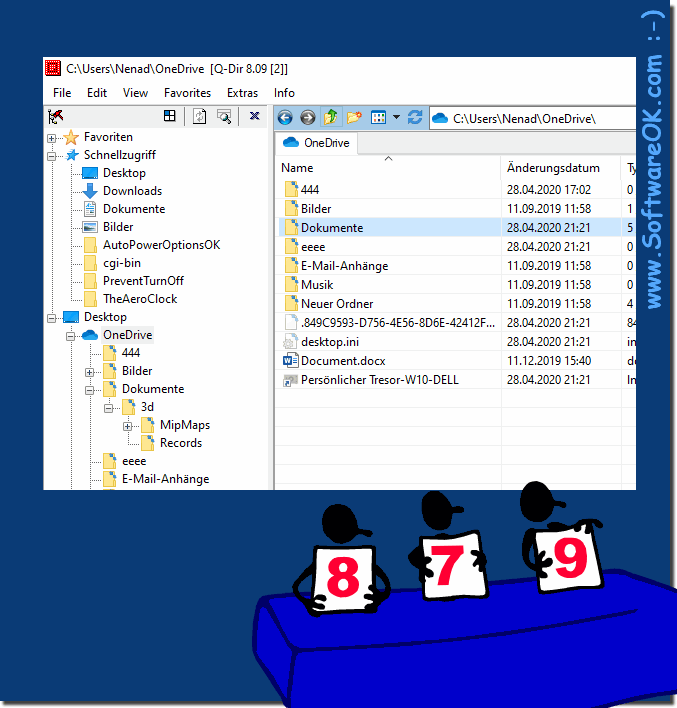 FAQ 120: Updated on: 22 May 2020 10:01