It is very easy to transfer the view settings in 

from one explorer list view  to another explorer view in the file manager Q-Dir on MS Windows 11, 10, ... or MS Server!




Content:



1.) Transfer Folder in Q-Dir!
Right click on the Q-Symbol (... see Image-1 Arrow-1)

Click on the main menu item Extras > ... more options , and click the Colums tab. (... see Image-2 Arrow-1) 

Please use always: ... the latest ergo newest version of the Alternative Windows Explorer Q-Dir! 




(Image-1) transfer the settings from view to view in Q-Dir!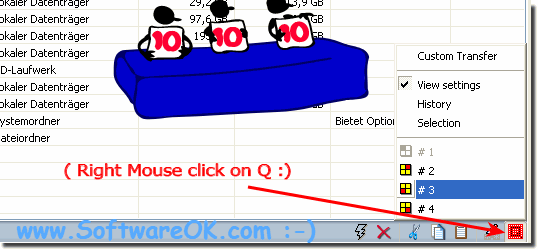 (Image-2) transfer the settings from view to view in Q-Dir!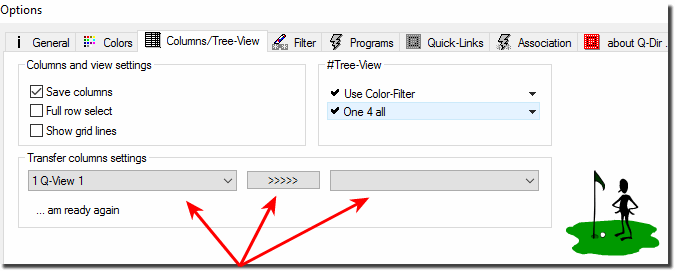 2.) Sub-Question: Select all Files!
PLASE use Ctrl+A
(Image-3) File Explorer View select all Files!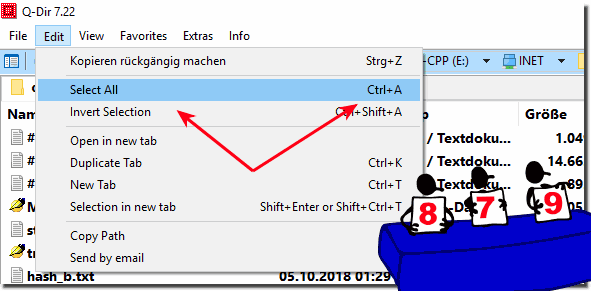 User Question:
Just one snag, it would be fine, if in the results of duplicate files, you could select several files at once using Shift, Ctrl, to not have to be marked with the mouse one by one, when you want to perform the same action. Thank you!

3.) Reset Columns Settings!
Please Restart Q-Dir after this action!
(Image-4) Reset the Explorer View Columns settings!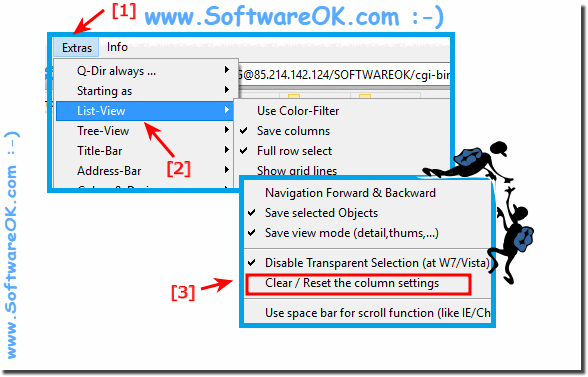 FAQ 14: Updated on: 13 July 2021 05:30