It is quite easy to recognize whether the Aero Desktop Clock is x64 or x32 on your Microsoft Windows 11 or 10!
1.) Recognizing the x64 version of the clock on MS Windows OS!
1. As always, start the Aero desktop clock on your MS Windows

2. In the title bar you can see whether it is the x64 version   



(Image-1) Is my Aero Desktop Clock x64 or x32 on Windows 11 or 10?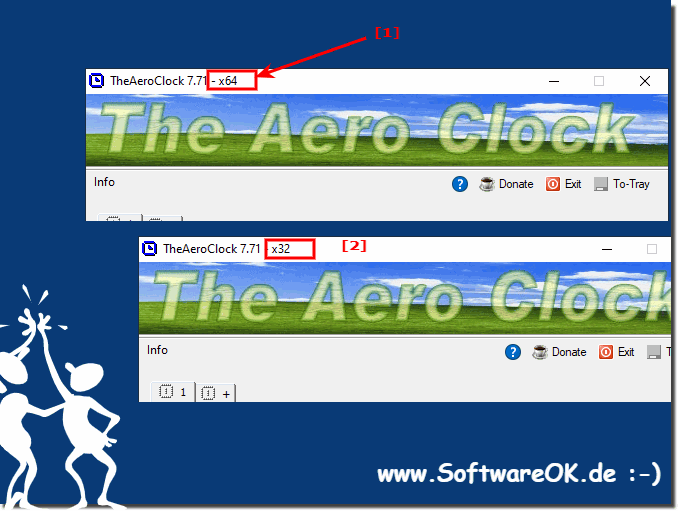 2.) Other ways to recognize whether it is an x32 program or APP!
1. View  programs via the Windows 11 Task Manager .
Ctrl + Shift + ESC 

2 Via the More details button

3. In processes , these are marked with a "32 bit"

4. Or in the "Details" tab  , "Architecture" column as x86

(... see Image-1 Point 1 to 5)

In the task manager you can easy see the 32Bit / x86 programs on MS Windows 11, 10, ...!




(Image-1) The 32-bit programs under Windows 11 x64!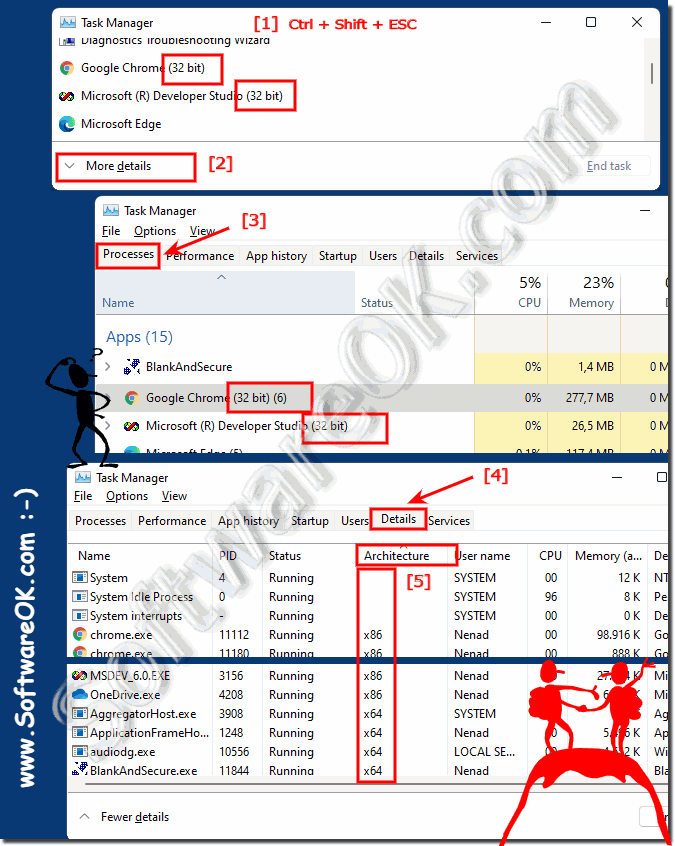 3.) More helpful tips on programs on MS Windows 11 OS!
FAQ 16: Updated on: 24 May 2022 11:35