To change the size (re-size)the desktop clock please restart the aero desktop clock,  use the slider to re-size the aero desktop clock window.


Move to the left to make the clock smaller or to the right  to make the desktop clock bigger (... see Image-1 Arrow-1) !
Please use the latest version of the aero clock: ... TheAeroClock!

Please if possible use always: ... the latest version of the Aero Desktop Clock for Windows! 




Image-1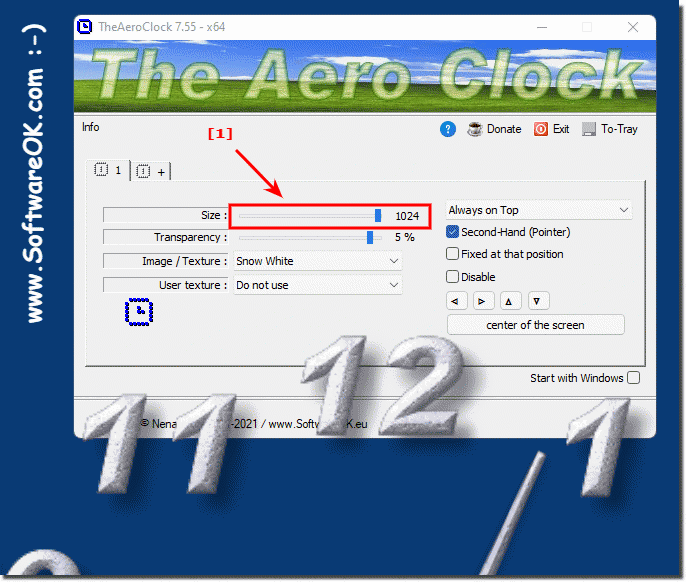 Change the size of the desktop clock to bigger or smaller on Windows 11, 10, ....

FAQ 3: Updated on: 24 May 2022 11:33