EPUB files are files or zip-compressed folders that have established themselves in e-
books

(

digital books )!

 

Contents:


But since this is a simple zip folder, EPUB files can be opened with 7-Zip or with the zip folder function under Windows.

Here on the CHIP page you will also find an EPUB EBOOK reader:
http://www.chip.de/downloads/EPUB-Dateien-oeffnen_59914891.html !

Or, as just mentioned, with the Windows Zip function:

If you add a

.zip

extension to the epub file, e.g. converting

the Tom Clancy - target acquired.epub into  a 

Tom Clancy - target acquired.epub.zip

( ... see Image-1 ), 

the EPUB file can be easily extracted, read, or even edited using the Windows zip folder function.
( ... see image-2 )




(Image-1) EPUB files as zip folder!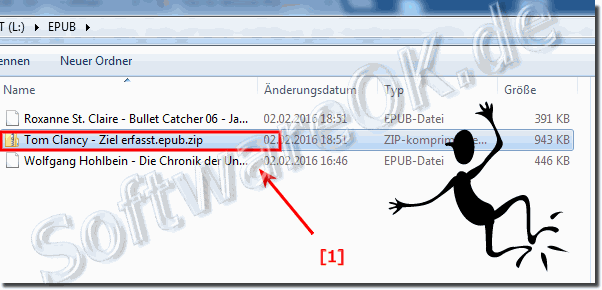 (Image-2) Edit EPUB files!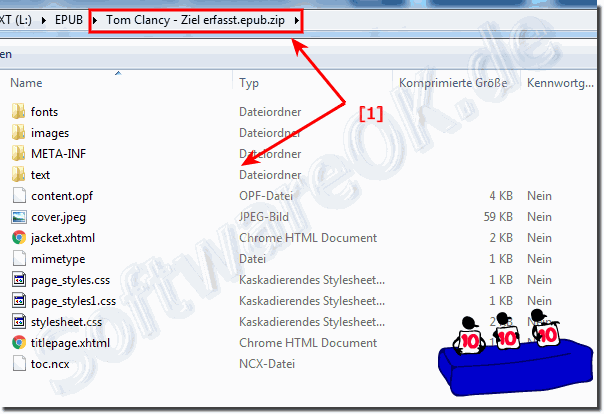 2.) Are EPUB files contemporary or even unsafe!

EPUB files are a widely popular and widely used format for e-books and have increased in popularity in recent years. They are by no means unsafe as long as they are made and used correctly. Here is some important information about the popular EPUB files:





Security:
EPUB files themselves are not inherently insecure. These are essentially so-called ZIP archives that contain text, images and other content for eBooks. Security largely depends on the content it contains. However, if an e-book contains malicious code, it can be transferred to a user's device when the e-book is opened. This is why it is important to only download eBooks from trusted sources and ensure they are free of malicious code.

Support:
EPUB is a widely used and open format supported by most e-book readers and e-book apps. So it is still a contemporary format for e-books.

Accessibility:
EPUB files are also known for their accessibility, offering features such as customizable font sizes and text-to-speech support, making it easier for people with different needs to read eBooks.

Update:
The EPUB format has evolved and there are different versions of it. The latest versions offer additional features and improvements. It's important to ensure your eBook readers and apps support the latest versions of the format to benefit from these improvements.




By and large, EPUB files are still a common and contemporary method for reading digital books. However, it is important to be security conscious and only download eBooks from trusted sources and open them on your device to minimize potential security risks.





FAQ 47: Updated on: 5 October 2023 16:49