Easy change the default printer settings in Windows 10, to adjust and define for all programs the standard printer under Windows 10!
The solution to change the default windows printer settings!



Please open the Printer folder in Windows 10, keyboard shortcuts Windows Logo + R and the command: shell:PrintersFolder (... see Image-1 Arrow-1)

By right-clicking on the printer, you can define the printer as the default printer for Windows 10. (... see Image-1 Arrow 2 and 3)

Or open the printer preferences and printer properties! (... see Image-1 Arrow 3 and 4)

The Dialog Box of the Properties Printers,  includes options for the printer itself, to update printer drivers, configuring ports, and other adjustments to the hardware.

Most programs, use the default printer settings from Windows 10.

You can also open via the Windows 10 Control Panel Symbol Devices and Printers, to see the installed printers under Windows 10!
(... see Image-2 Arrow-1)

See also: || Window-10 tool to change the color profile || Help Windows 10 does not have any libraries  || print job Windows 10 



(Image-1) Windows-10 change default printer!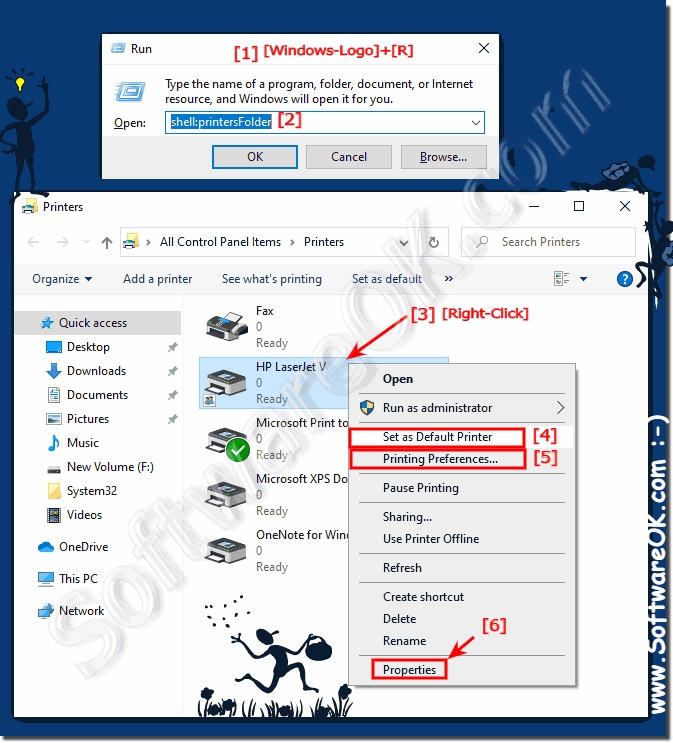 (Image-2) Windows-10 Device and Printers Settings!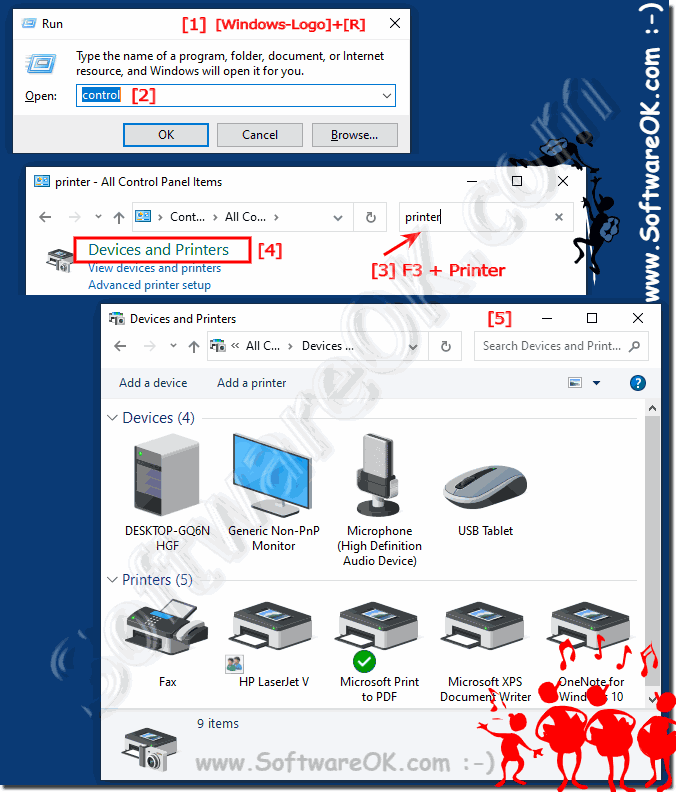 If you regularly use multiple printers on Windows-10, you can pick one as your default printer for Windows-10. Windows 10 and other programs then automatically use that device whenever you print. 

A default Windows 10 printer doesn't have to be an actual physical device. Depending on your Windows 10 computer, you might have the option to send documents as faxes, or to save them as PDF or XPS files when you print on Windows 10.

FAQ 54: Updated on: April 16th 2018 22:43