If you want that the folder / folders are automatically expanded under Windows 10 in the navigation pane of the Explorer, change the folder options of the navigation area!




See also: ... disable and enable Auto-Expand of Folders in Q-Dir.

1.) Auto Expand the Folder from Windows 10 Ver 1607
Please start the MS-Explorer Windows + E select the Folder Options (... see Image-1 Point 1 to 2) 

Select the tab View and enable Expand to open Folder
(... see Image-1 Point 3 and 4)

This will change the NavPaneExpandToCurrentFolder 

In the Registry folder:

HKEY_CURRENT_USER\Software\Microsoft\Windows\CurrentVersion\Explorer\Advanced





(Image-3) Expand the folders in Windows 10 MS-Explorer!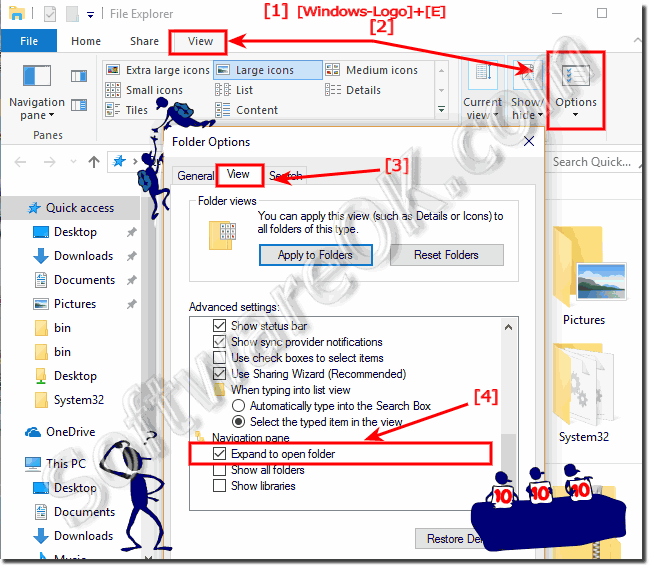 2.) Auto Expand The Folder in Windows 10 older Versions

Please start the Windows 10 Folder-Options from the Windows 10 Run Dialog by entering the command control folders and select the check box:

Automatically expand to current folder

!

(... see Image-2 Arrow 1 to 5)




(Image-2) Windows-10 Auto expand folders in MS-Explorer!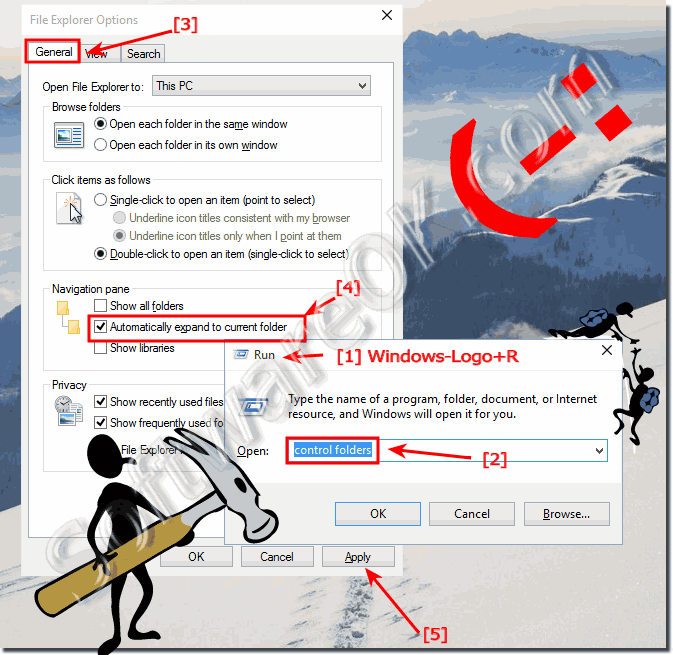 FAQ 65: Updated on: 25 August 2023 12:16