It's easy to change the product key to switch from Windows 11 or 10 Home to Pro or for other reasons!
1.) Changing the product key under Windows 11!
1. Windows + R keyboard shortcut 

2. Command: ms-settings:activation?activationSource=SMC-Article-12384

3. And simply enter a new product key 

Described on Microsoft's website: 

Upgrade from Windows Home to Windows Pro

!

(Image-1) Change product key Windows 11, or make Home to Pro!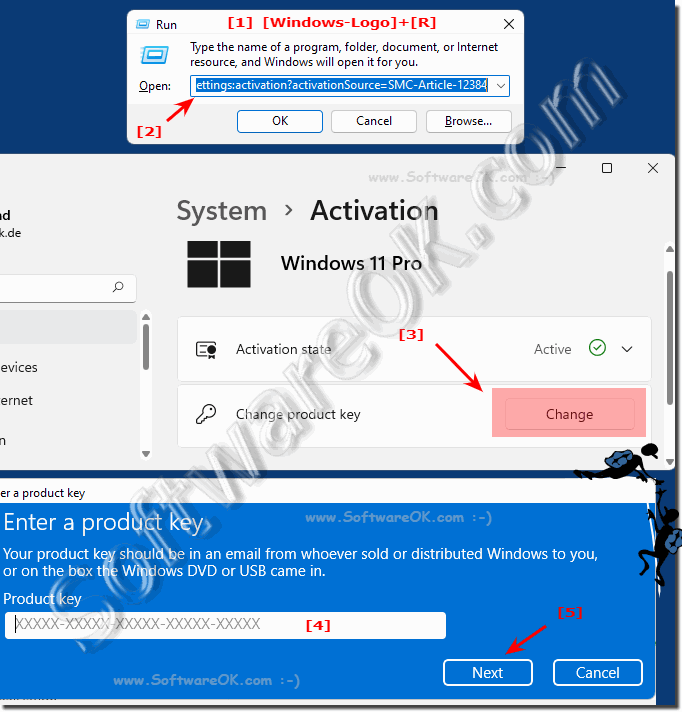 2.) Why upgrade from Windows Home to Windows Pro?
Such upgrade is very convenient that after purchasing and confirming your Windows 11 Pro or Pro Key, you don't need to reinstall everything to upgrade to Windows 11 Pro! 

Whether you want to spend an extra $100 to upgrade from Windows 11 Home to Windows 11 Pro, as always, it mostly depends on your specific needs. The vast majority of users will not miss most of the features in Windows 11 Pro!

►► Windows 11 Home or Pro Version?



3.) More tips on Windows 11 upgrade and such!
FAQ 195: Updated on: 26 August 2023 08:04