Yes, you can easily uninstall the NET Framework on MS Windows 11, by deactivating it in the optional components it is possible on Windows 11!  


Why not, but programs, applications that require the NET Framework 2.0, 3.0, 4.0, ... will no longer work!


Contents:




1.) ISS Web Server on Windows 11 by simple activation!   
1. To install Windows 11 features, press the key combination  [Win logo] + [R] .

2. Just enter OptionalFeatures.exe

3. And in  "Programs and Features"   disable all NET Framework

4. Disable / Uninstall it above the TWO blue [-] signs




(Image-1) Uninstall the NET Framework from MS Windows 11!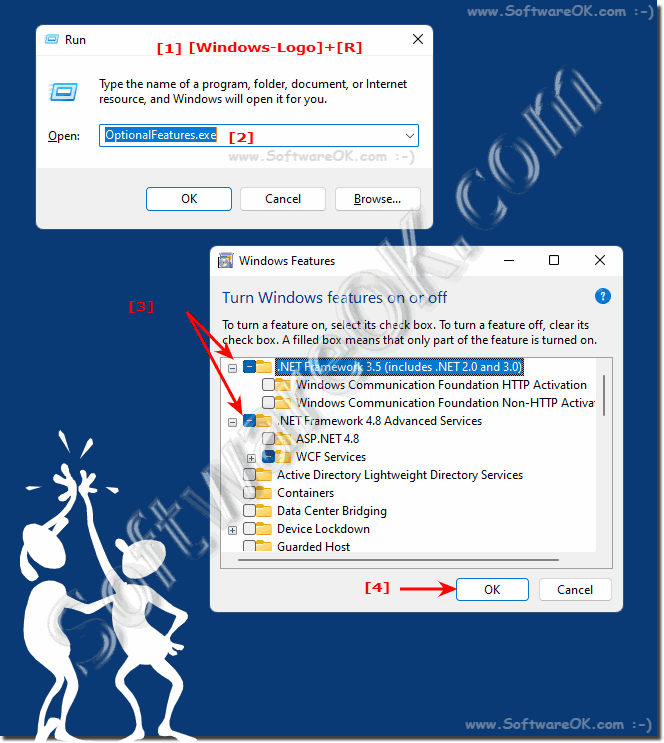 2.) More information about NET Framework and so on MS Windows OS!
As I said, however, keep in mind that programs, applications, APPs, services, ... that require the NET Framework 2.0, 3.0, 4.0, ... no longer work, but you can see how far Windows 11 is functional without them !




Content:


3.) Does it make sense to use NET Framework under MS Windows 11?
Yes, it makes sense to use .NET Framework on MS Windows 11. .NET Framework is an important platform for many Windows applications. If you need to run applications developed for .NET Framework, you must ensure that the correct version of .NET Framework is installed on your PC.

Here are some reasons why it makes sense to use .NET Framework on MS Windows 11:

.NET Framework is a stable and reliable platform. It is supported by Microsoft and updated regularly.

.NET Framework offers a wide range of features and APIs that help developers create powerful and user-friendly applications.

.NET Framework is an open platform. Developers can build and publish .NET Framework applications for free.



FAQ 211: Updated on: 24 October 2023 14:39