Windows 11's advanced startup can be useful if you want to boot from a USB stick or if you have problems with the operating system!



Contents:


You should use Advanced Startup in Windows 11 if your computer is having problems, such as not working properly or if you encounter fatal errors. You can also access Advanced Startup to perform system restores or troubleshoot driver issues on Windows 11.


1.) Initiate the extended system start under Windows 11!
1. Open the Windows settings Windows + i

2. Then scroll down in System to "Recovery"

3. On the right side you will see the "Extended system start"



(Image-1) Windows 11 Advanced Boot!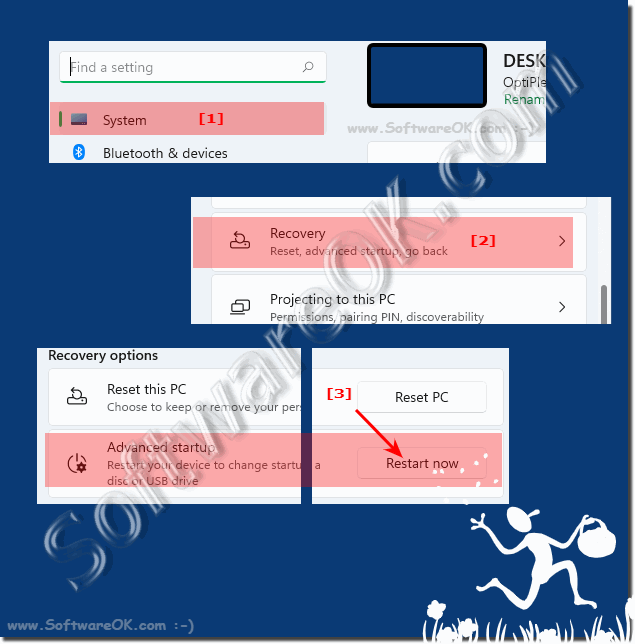 2.) Further tips for system start and Co. on MS Windows OS!
The above sometimes helps, contains tools and configuration options that you can use to troubleshoot or repair your PC. There are also other options in Windows 11 that can help you more or less! 





In Advanced Startup in Windows 11, you'll find additional tools like Command Prompt , System Restore, and System Image Recovery that can be helpful in troubleshooting and restoring your system.





FAQ 215: Updated on: 20 September 2023 08:24