On Windows 11 you don't need language files, you can find them, but now they are language packs that you can easily install!





 

Content:




1.) Windows 11 and recognize the language files!
If you have already added ►► language in Windows 11 as described here!

Here in the System32 folder you can recognize the language files de-DE for German en-US for English United States, etc.!

(... see Image-1, Point 1 to 3) 

These folders contain the languages ​​required for the Windows 11 programs, which are used depending on the setting of the system language.




(Image-1) Windows 11 language files!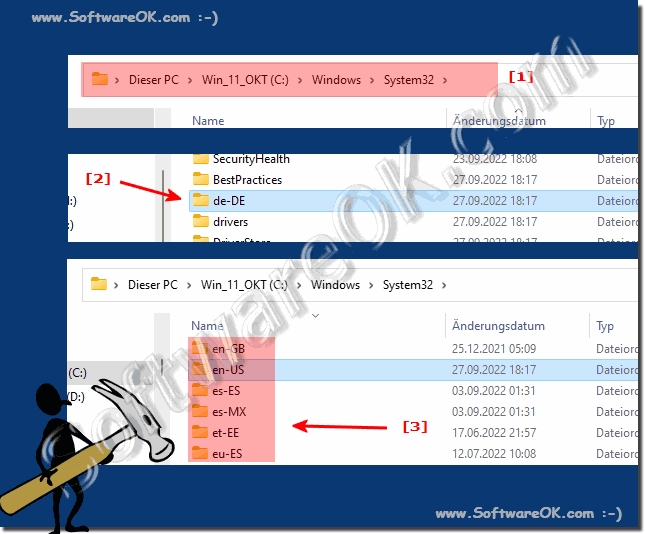 2.) Install additional language files on Windows 11!
Start Windows 11 Settings (Windows + i) as usual
Via ► Time and language ► scroll to Language and region on the right side
3.) More information and tips on Windows 11 languages ​​and Co.!
The languages ​​are of course quite practical, especially when several people with different languages ​​are working on one computer, but don't overestimate the whole thing, because the translation is not 100%. The German Windows 11 is German in the base and the English Windows 11 is in the base English, the translation reaches up to 99%, yes some little things are in English or appear in English if you are on an English version of Windows 11 work.

As for language setting, regional setting, it's important to set it correctly, here you can find other tips about problems you may face or just learn something new about language on Windows Elf.





 





FAQ 254: Updated on: 28 December 2022 17:37