It really is a sensible decision to install Windows 11 alongside Windows 10, but how do you switch between the operating systems!




 

Content:




1.) Classic procedure via MS Start Configuration program!

1. Just start the Run dialog, under Windows 11 or 10 with the shortcut Windows + R

2. And enter the command msconfig  -2

3. Now on the "Start" tab and change the operating system from Windows 11 to Windows 10 , as in this example.

4. Then simply click on the "Set as default" button and confirm the whole thing with the OK button
(optionally you can also start Windows 10 or 11 in safe mode here)

5. You will then be prompted to restart the computer start 

(... see Image-1, Point 1 to 6) 


The Windows operating system is automatically shut down and, depending on the selection, Windows 10 or Windows 11 is started.
(Image-1) Windows 11 parallel to 10 and switch between them!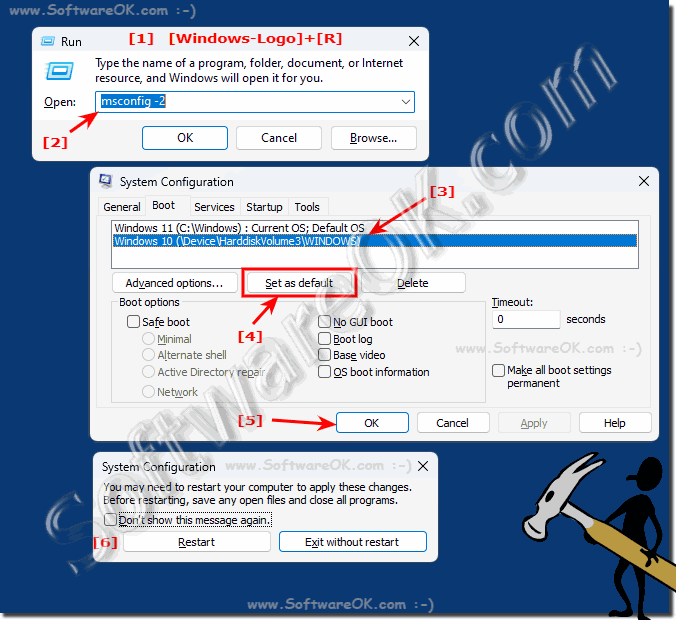 2.) Switch between Windows 11 and Windows 10 for beginners!
Set the start operating system in the extended control panel or setting.

As always, start the Control Panel, for example with the shortcut Windows + R  and the command Control . Now simply press the F3 key and enter the search term "advanced" , then click on the text Show advanced system settings. Here you go to the "Advanced" tab in the "Startup and Recovery" sub-item , open the settings and in the window that opens, simply select the operating system you want to boot with and confirm it with the OK button .

(... see Image-2, Point 1 to 6) 


(Image-2) Windows 11 parallel to 10, how can I switch between them!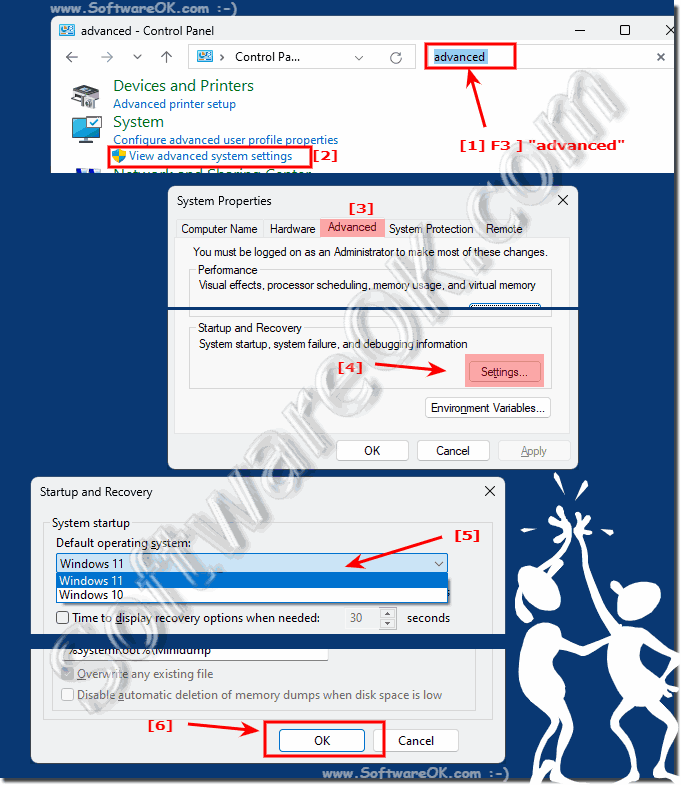 3.) Activate classic start / boot menu on Windows!
Many Windows users prefer the classic boot menu because they have a few more options here, but it doesn't always work on every system.
The classic Windows Start Manager / Bootloader offers various useful options such as fixing PC boot problems, resetting or repairing Windows 11, 10, ... restoring Windows becomes possible again, or with certain disabling of drivers, signature checks, device drivers, access to the popular Safe Mode and much more.
 
(Image-3) Windows 11 parallel to 10, how can I switch between them!?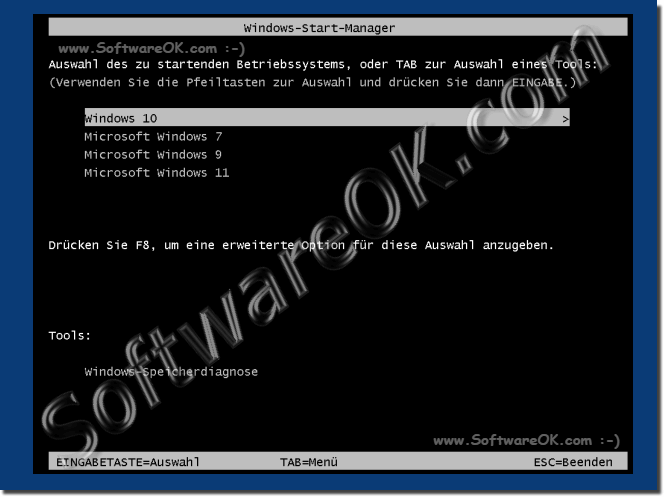 4.) What should I consider when using Windows 11 and 10 at the same time?

The parallel use of Windows 10 and Windows 11 is a practical thing and usually works very well, but you should note that any drive letter assignments must be made for both systems and that you may make the partition from the respective system invisible to the other system , if it is necessary.


FAQ 256: Updated on: 18 November 2022 17:28