After downloading Windows 11, i of course measured the installation and download time for Windows 11 Pro or Home!
1.) The installation time of Windows 11! << Offline installation
So, in my test system Intel Celeron (3.4GHz) with 500GB SATA hard drive:
16.5 minutes for x64 64-bit.

On a fast SSD Samsung on the same computer for Windows 11 X64 10.5 Minutes 

In Virtual Box: on the same computer 17 minutes On a very old (2005) Asus Notebook: AMD Turion X2 (2 x 1.66 GHz) with 120 GB IDE 20 minutes for x64 / 64-bit on the same computer from USB stick ( Transcend USB ) 15 minutes!

Update Windows 10 to Win 11 20-40 min!
Depending on installed programs, it can also take a few hours.
Windows 11 x32 / 32-bit does not exist!
Of course,
hard drive speed
is crucial. The installation time takes shorter on the faster computer and at faster
transfer rate
of the hard disk and the DVD-Rom, or the USB installation stick. For example, from a
memory stick 3.0 USB,
of course, this should be supported by the PC or laptop.

With some slow USB sticks, I noticed that starting the installation takes a long time. After selecting the hard disk partition, it is then faster!
(Image-1) MS Windows 11 OS 2 weeks after installation!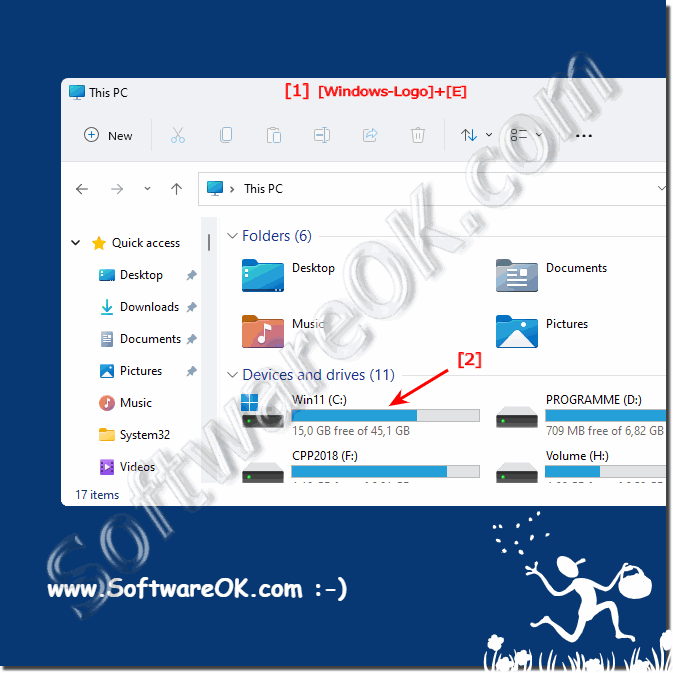 2.) The download times of Windows 11


VDSL-50 (50,000 bit i-net connection) 12.4 minutes.
VDSL-100 (90,000 bit i-net connection) 6.1 minutes.

See also:
... How big is the Windows 11 size on the hard disk after installation on a partition!
... Download and Install Windows 11 !
... change the language in Windows 11 !




Info:

The download times of Windows 11 are independent of whether you measure it without hesitation on previous versions / builds of Microsoft's Windows 11 operating systems, no matter if it is a Windows desktop, tablet, Surface Pro / Go, or even an MS Server operating system.


(Image-2) How long does it take to install Windows 11?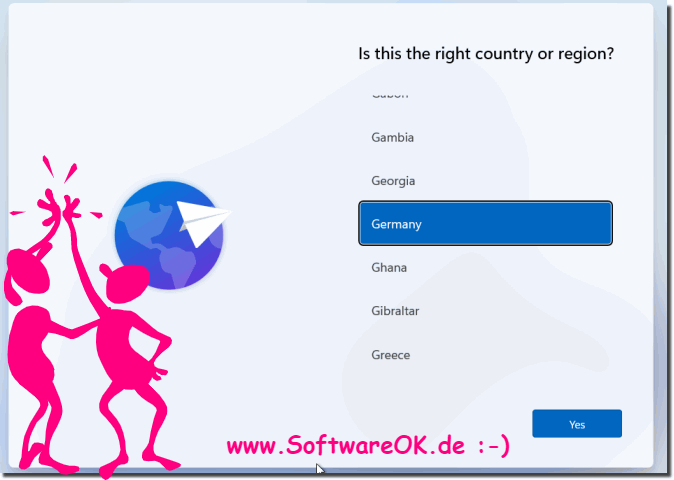 3.) ... Addendum to the installation + setup + update of Windows 11!  << Sept. 2021  
After Windows 11 is installed, which takes about 10 minutes, then about another 4 to 7 minutes to complete, so the total effort is about 17 minutes!
"Preparation in progress" appears; You then have to decide whether you want to log in with a local account or an MS account (email)! 
1. Update is checked 
2. Lean back and relax while the magic happens
3. Preparation is in progress ...
4. You have to assign a PC name
5. And finally the account selection   
► 
You can install Windows 11 with and without an MS account
....
6. Windows will restart 
Then the update follows, which takes another 10-20 minutes, depending on the Internet speed and PC performance, if you install offline this step is skipped!
If you have
downloaded the latest version of Windows 11
there is no update!  
So about
20 minutes
without an update and with Windows 11 auto-update about 
30 to 45 minutes
You can then get to 1 hour with everything + download!
(Image-4) A new and clean installation of Windows 11 + Update 1 Hour!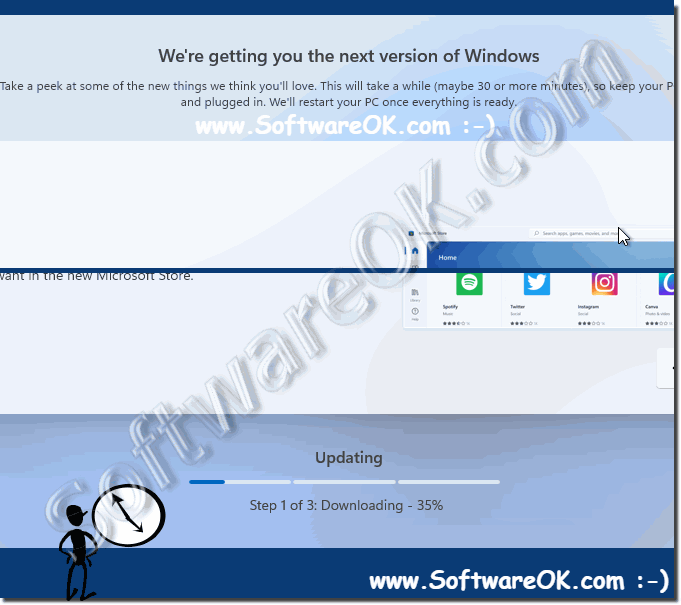 FAQ 7: Updated on: 26 August 2023 06:20